KABUL, Afghanistan – The first case of polio has been detected in the Afghan capital since the fall of the Taliban in 2001, the Ministry of Public Health said Tuesday.
A 3-year-old girl who goes by one name, Sakina, is a member of a nomadic tribe that moves freely between Afghanistan and Pakistan. Officials believe she most likely contracted the infectious disease in Pakistan and she has been taken back over the border for treatment there.
As a result of the discovery, the Afghan health ministry has enacted an emergency three-day campaign to vaccinate all children under five in the area.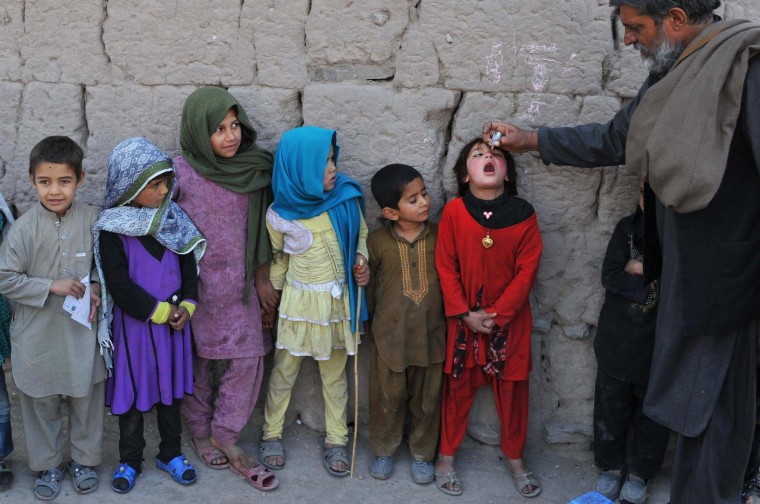 According to the Afghan Minister of Health Kanishka Turkistani, a team of health officials has already assessed the area where the young girl was living to see if anyone else was detected with the virus and they did not find any other cases.
The battle to eradicate polio has been undermined by the spread of the illness in Pakistan where Islamist extremists have been targeting and killing the health workers who distribute the vaccines. The extremists say the vaccinations are part of a Western plot to sterilize Muslims.
After decades of one of the most coordinated vaccination programs in history, polio has nearly been eradicated. The illness persists in Pakistan, Afghanistan and Nigeria, according to the Polio Global Eradication Initiative.
Reuters contributed to this report.