First lady Michelle Obama and her daughters visited a reserve for giant pandas on Wednesday, the final day of their week-long tour of China.
Obama, who was also accompanied by her mother, Marian Robinson, tried to feed apples to a group of pandas using a long stick.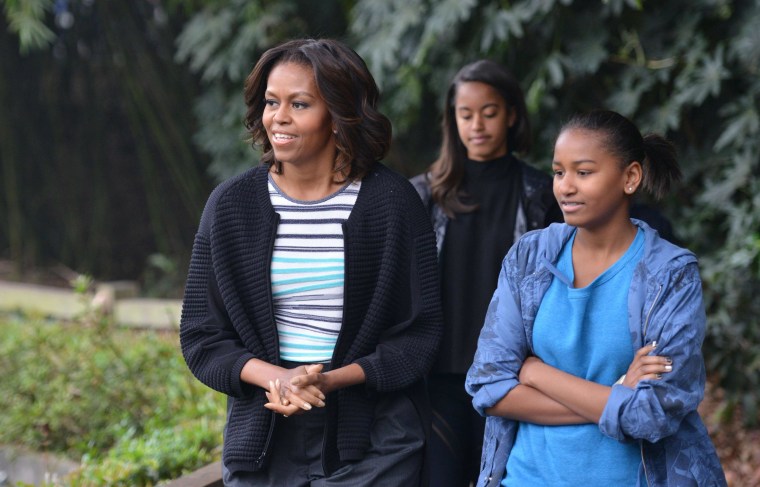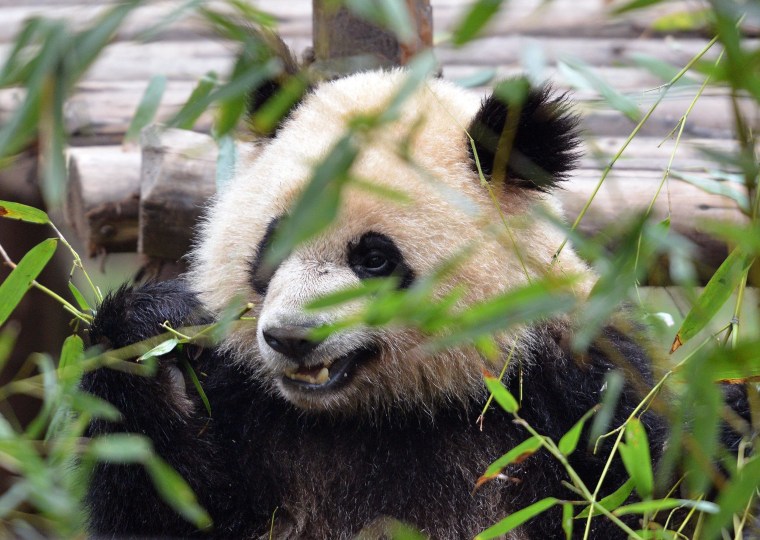 The family later lunched at a Tibetan restaurant in the city of Chengdu, prompting murmurs about "political overtones" on Chinese social networks.
The restaurant was chosen because of the first lady's interest in the rights of minorities in China, a member of Obama's staff said, according to a pool report.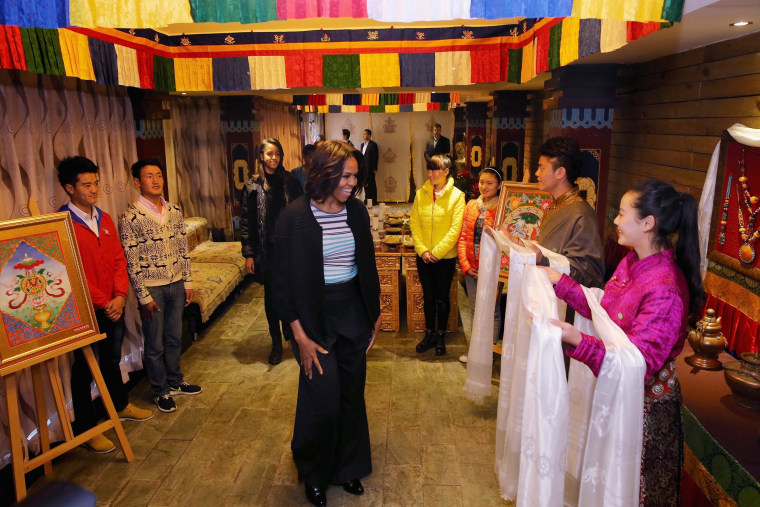 A group of Tibetan students gave the family ceremonial white scarves, symbolizing purity in Tibetan culture.
The Obamas were served traditional foods, including yak meat pie, boiled yak ribs, bread made with barley and yak butter tea.
— Reuters contributed to this report