TODAY correspondent Peter Alexander should thank Al! It was all sunny skies for the TODAY correspondent's weekend Washington, D.C. wedding to fellow TV journalist Alison Starling.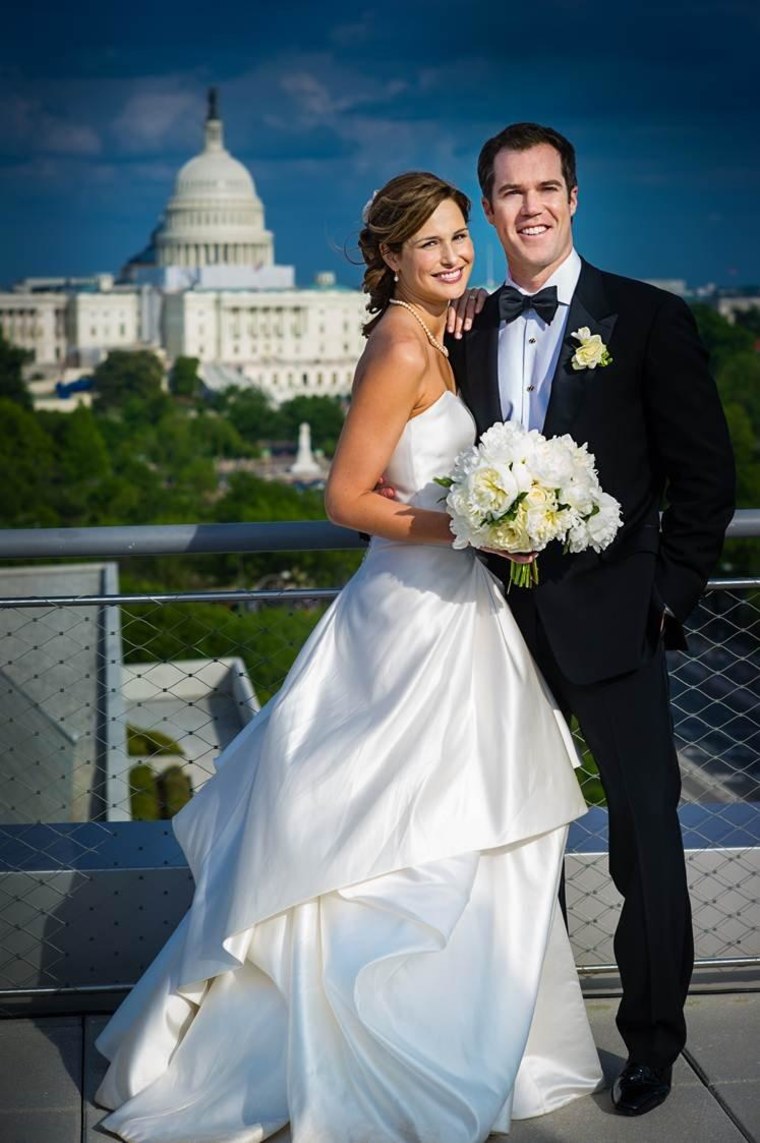 Stormy weather forecasted in the area held off long enough so that the happy couple could have their outdoor ceremony, which was attended by about 200 friends and family members at the Newseum. 
Wolfgang Puck catered the event, which was themed to the cities where the couple met, became engaged and currently live — Seattle, Paris and D.C., respectively. 
For Seattle, the famed chef salmon and Asian-inspired dishes. Puck picked crab cakes for D.C. and crepes, cheeses and beef Bourguignon for Paris. 
The newlyweds' first dance song was Peter Gabriel's "In Your Eyes." 
And no worries, TODAY viewers — Peter will soon return to reporting from the campaign trail. The couple will take their much-deserved honeymoon after the 2012 election. 
Leave your congratulations for Peter in the comments!  
More Peter Alexander on TODAY: 
Video: Romney taps aide to lead VP search 
Can Romney unite GOP after Santorum exit? 
Romney tightens grip on GOP nomination 
Steve Veres is an editor for TODAY.com. He wishes Peter and his new bride all the best!