Ten women in Saudi Arabia were granted driver's licenses on Monday.
But some campaigners who fought for years to quash a symbol of sexism and inequality weren't celebrating because the leaders of the movement to end the ban faced years in prison.
"The lifting of the ban on driving is a real contradiction when we see the activists who have dedicated their campaign efforts remain in detention," said Samah Hadid, Middle East director of campaigns at Amnesty International.
Video footage and photos of the lucky few who the government said already held licenses from other countries were distributed by the kingdom's Information Ministry ahead of the nationwide driving ban being lifted on June 24.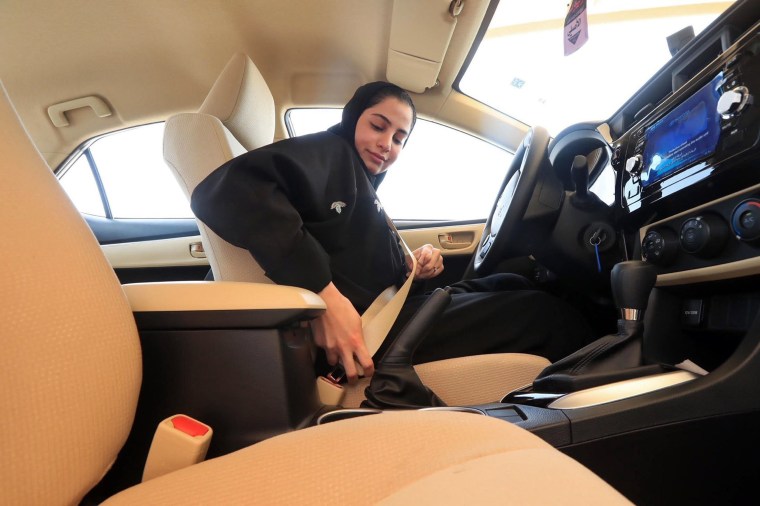 They took an eye exam and driving test before being issued licenses at the General Department of Traffic in Riyadh.
On Sunday, a government prosecutor said 17 people had been detained in recent weeks on suspicion of trying to undermine security and stability, a case activists said targeted prominent women's rights campaigners.
Eight have been temporarily released, according to prosecutors, while five men and four women remained under arrest, according to the AP. Among the women held since mid-May are Loujain al-Hathloul, Aziza al-Yousef and Eman al-Nafjan, according to people with knowledge of the arrests.
The recent arrests of women's activists have baffled some observers, coming as they do after a prolonged international public relations campaign led by Crown Prince Mohammed bin Salman aimed at rebranding Saudi Arabia.
"If, as it appears, their detention is related solely to their work as human rights defenders and activists on women's issues, they should be released immediately," said Liz Throssell, spokesperson for the U.N. High Commissioner for Human Rights on May 29.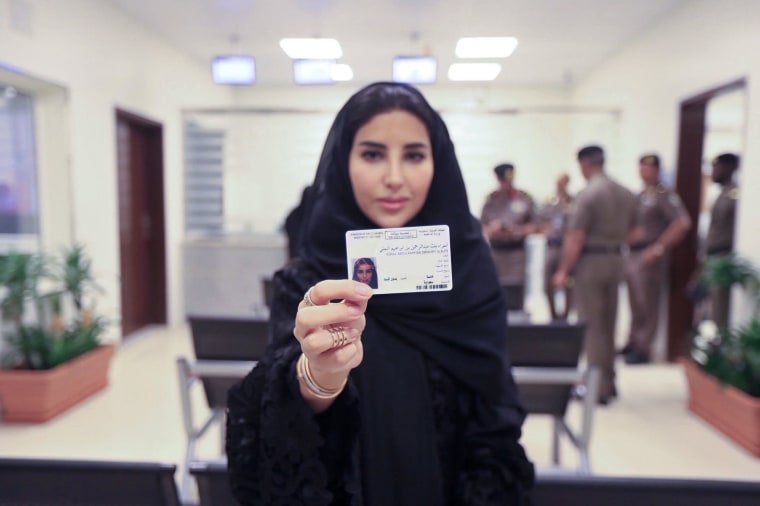 The announcement in September that women would be allowed to drive was hailed as a sign that crown prince — widely considered to be the power behind the throne — was delivering promises of wholesale societal transformation aimed at promoting a "moderate" version of Islam.
Part of the crown prince's push has been to loosen the hold ultraconservatives have on society. Ending the ban on women driving has long been one of the most potent symbols of this modernization.
Amnesty's Hadid said women's activism is widely seen as part of a wider push for democratic and civil rights in Saudi Arabia, and pointed out the recent crackdown followed last year's sweep of reforming clerics and intellectuals.
"The authorities and the crown prince have attempted to promote themselves as reformers. And they are attacking and arresting individuals who are advocating for peaceful reforms," said Hadid, who added that some of those detained could face up to 20 years in prison if convicted.