Cold  War tensions are back as G-8 summit begins… A test of Obama's international leadership… Cheney vs. Gore on NSA surveillance… New Yorker: Everything you wanted to know about the Gang of Eight... Boehner to abide by Hastert Rule on immigration?... What does Rowhani's win mean for the U.S.?... Poll: Markey leads Gomez by double digits… And Manchin gears up … for 2018!!!
*** Cold War tensions are back: As the G-8 summit in Northern Ireland begins today, we probably aren't the only ones having flashbacks to the early 1980s. With Russia alone among the G-8 nations in backing the governing Assad regime, the old divides have resurfaced in dramatic ways. On Sunday, Russian President Putin publicly lectured British Prime Minister David Cameron on Syria in a joint appearance, saying, "As regards to the supplies of weapons to the Assad government, … I believe you will not deny that the blood is on the hands of both parties. ... And there's always a question, who is to be blamed for that?" A new Snowden-leak story about how the U.S. and British intelligence agencies eavesdropped on world leaders -- including then-Russian President Medvedev -- at a London conference in 2009 is sure to add to the tensions. And if that wasn't enough, there's a new allegation from New England Patriots owner Robert Kraft who claims Putin stole one of his Super Bowl rings. All of this is the backdrop when President Obama meets with Putin at 6:30 pm ET.
*** A test of Obama's international leadership: As we wrote on Friday, this G-8 summit has become a test of Obama's second-term international leadership. Can he stare down Putin? Can he keep the Western allies on the same page when it comes to arming the Syrian opposition? Can he articulate exactly what the U.S. strategy is beyond just hoping Assad will step aside and allow a political peace process to begin? Bill Clinton's criticism of the president's Syrian policy wasn't nearly as impactful domestically as it was internationally. All this comes at a time when the president appears, well, a tad smaller today than he the last time he was in Europe. Over the past month, little has gone well for the administration as it's been nicked by several different cuts -- Syria, the NSA leaks and surveillance debate, and the IRS story. And now there's a new CNN poll showing that Obama's approval rating has declined to 45%. As Team Obama is fond of saying, everyone gets their turn in the barrel. And right now, the Obama folks are definitely in the barrel. The potential good for them: That situation can always change. Indeed, it was just a year ago when the Obama campaign suffered a tough spell in May and June (poor jobs reports, "the private sector is doing fine"), and that situation changed in July, August, and September. Perhaps it's a June thing. What they have to hope it's not is some sort of second-term pall setting over them because that can be hard to shake. Appearance or illusion of weakness only creates actual political weakness. Bottom line: Obama needs to some meaningful progress, and it must gall him that his fate, at least internationally when it comes to Syria, is in the hands of Putin.
*** Cheney vs. Gore on NSA surveillance: Here's a fun exercise -- looking at the NSA surveillance debate through the lens of two former vice presidents: Dick Cheney and Al Gore. For starters, Cheney "told 'Fox News Sunday' the National Security Agency-led programs have to remain confidential to keep the information from enemies and that he and other U.S. intelligence officials were concerned about a nuclear attack. 'It was 19 guys with box cutters and airplane tickets,' but the next time it could have been a 'nuclear attack,' the 72-year-old Cheney said. He said former NSA contractor Edward Snowden exposing the gathering of information on phone calls and emails has done 'enormous damage' to the United States' anti-terror programs and called Snowden a 'traitor.'" And here's Gore, via National Journal: "In a long interview with The Guardian published on Friday, Gore said that the NSA surveillance is 'not really the American way.' And that's not the least of it: 'This in my view violates the constitution. The fourth amendment and the first amendment—and the fourth amendment language is crystal clear...It is not acceptable to have a secret interpretation of a law that goes far beyond any reasonable reading of either the law or the constitution and then classify as top secret what the actual law is.'" It's time for someone to step up and moderate a debate on surveillance between these two -- we are happy to moderate!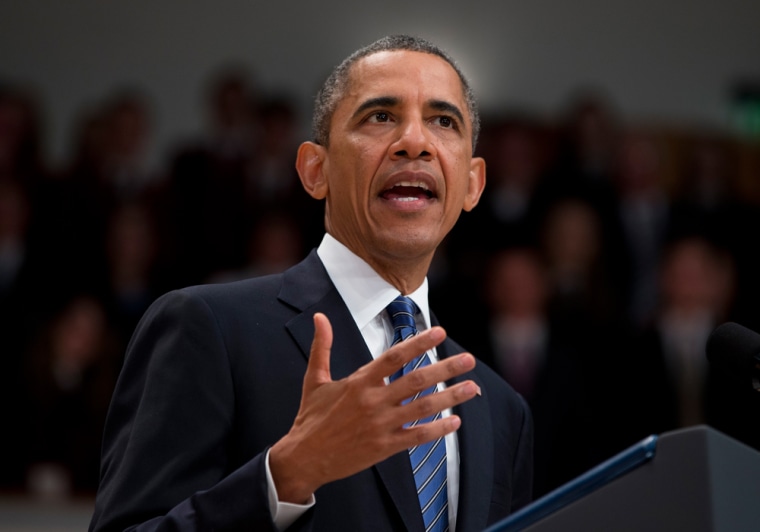 *** Everything you wanted to know about the Gang of Eight: As the Senate begins another week debating the bipartisan "Gang of Eight" immigration reform legislation, don't miss Ryan Lizza's New Yorker piece. It has everything you needed to know about the politics inside the Gang of Eight -- the McCain-Schumer relationship and how it developed, the tension between McCain and Rubio, improved relations between Schumer and Dick Durbin, and even McCain taking some of the blame for the bad relationship with the White House. (Another sign the Old McCain is back?) Bottom line takeaway from this piece: This is Chuck Schumer's show, he put this team together, and he seems to be keeping them together.  
*** Boehner to abide by the Hastert Rule on immigration? But that's the Senate. When it comes to the House, the Washington Examiner's David Drucker reports that Speaker John Boehner won't bring any immigration-reform legislation to the House floor if it doesn't have a majority of Republicans backing it, according to sources familiar with Boehner's plans. From the piece: "One GOP strategist noted that Boehner is navigating a different set of dynamics than Reid in the Senate. In particular, House Republicans are likely to suffer a greater voter backlash in the 2014 elections is they back the wrong immigration reform bill than they would if they simply did nothing on the issue. 'There is no national crisis with an artificial deadline the president can trump up and trot out on the nightly news,' the GOP strategist said. 'Boehner is under no pressure to put the Senate bill on the floor.'" Make no mistake: Boehner is facing two different pressures: 1) from Republicans who are convinced that the GOP must fix its problems with Latino voters; and 2) from conservatives in his caucus who are opposed to immigration reform -- and, frankly, anything President Obama is supporting. The question is: Which pressure will win out?
*** What does Rowhani's win mean for the U.S.? Turning to international politics, there was a PRETTY BIG development in Iran over the weekend: In a surprise, the most moderate of the actual candidates Hassan Rowhani won that country's presidential contest. The New York Times: "But while the election of the new president, Hassan Rowhani, a former nuclear negotiator who is considered a moderate compared with the other candidates, was greeted by some administration officials as the best of all likely outcomes, they said it did not change the fact that only the country's supreme leader, Ayatollah Ali Khamenei, would make the final decision about any concessions to the West. Even so, they said they wanted to test Mr. Rowhani quickly, noting that although he argued for a moderate tone in dealing with the United States and its allies when he was a negotiator, he also boasted in 2006 that Iran had used a previous suspension of nuclear enrichment to make." 
*** Poll: Markey leads Gomez by double digits: Before next week's special Senate election in Massachusetts, a Boston Globe poll released on Sunday shows Ed Markey (D) leading Gabriel Gomez (R) by double digits among likely voters, 54%-43%. One of the reasons why Gomez is trailing is that he isn't running up the score among independents, which a Republican candidate needs to do in order to win in deep-blue Massachusetts. "Gomez is the candidate poll respondents find more likable and he holds the lead among unenrolled voters — the critical bloc of independents whose support he'll need to top a Democrat in Massachusetts. But that margin is only 9 percentage points. Analysts believe that for a Republican to win in Massachusetts, he must win the unenrolled vote by a 2-to-1 margin."
*** Manchin gears up … for 2018! Are we the only ones who think Sen. Joe Manchin (D-WV) and his political team are overreacting a bit here? After all, Manchin isn't up for re-election until 2018!!!! "Sen. Joe Manchin, co-author of a plan to expand background checks on gun sales, is launching a TV ad to defend himself from attacks by the powerful National Rifle Association," Politico says. "Manchin will begin running the TV ad later this week, although details on how much the West Virginia Democrat will spend on the ad buy and its content were still being finalized on Sunday. Manchin will pay for the ad out of his reelection campaign." If you were wondering if Manchin was going to run for re-election, well you have your answer -- 5 ½ years early!
Click here to sign up for First Read emails.
Text FIRST to 622639, to sign up for First Read alerts to your mobile phone.
Check us out on Facebook and also on Twitter. Follow us @chucktodd, @mmurraypolitics, @DomenicoNBC, @brookebrower