Four people are dead and others are injured after a shooting in Saskatchewan, Canada, that included gunfire at a high school, police and a witness said. A suspect is in custody, police said.
Canadian Prime Minister Justin Trudeau earlier told reporters in Davos, Switzerland, that five were killed. Royal Canadian Mounted Police Chief Superintendent Maureen Levy blamed the earlier report of five deaths on a developing situation, and said four deaths are confirmed.
Police were called shortly after 1 p.m. local time on a report of a person firing a gun in La Loche, she said, and police responded to La Loche Community School, which is located at the Dene High School.
A male was arrested outside school in La Loche at 1:47 p.m. and a firearm was recovered, police said.
A student who was at the school when gunfire erupted described running for safety.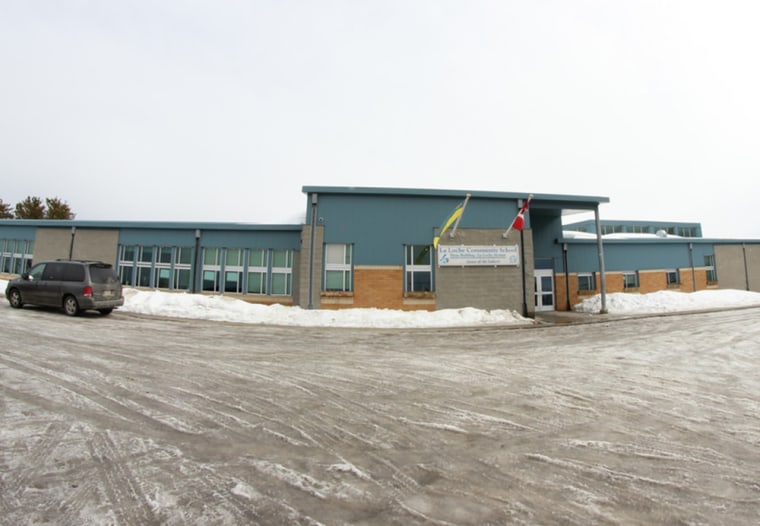 "I was walking down the hallway and the first shots goes off. Then, they're saying run," Noel Desjarlais-Thomas, a 10th-grade student at the school, told the Canadian Broadcasting Corporation program "As It Happens."
"Then I started running and then there was about six shots," Desjarlais-Thomas said.
Investigators are at two locations — the school and another address — but Remy wouldn't provide details about the second location, or say whether anyone was shot there. No names or ages were released.
"We have two active investigations ongoing," Levy told reporters.
Trudeau called the shooting "every parent's worst nightmare."
"On this sad day the whole country grieves with the people of La Loche and of Saskatchewan," he said.
The school has students from grades 7 through 12.
"Words cannot express my shock and sorrow at the horrific events today in La Loche," Saskatchewan Premier Brad Wall said in a statement. "My thoughts and prayers are with all the victims, their families and friends and all the people of the community."
La Loche is a town of about 2,600 in northwest Saskatchewan, about 370 miles north of Saskatoon.