Donald Trump's suggestion that as president of the United States he wouldn't defend new NATO nations that haven't fulfilled their financial obligations to the military alliance may have set off alarm bells internationally — but he isn't the first politician to make such statements.
While the North Atlantic Treaty Organization (NATO), a political-military alliance comprised of 28 member countries throughout North America and Europe, has been a key force in assisting in the fight against terror, even President Obama, has criticized allies that don't pay their "fair share."
Related: Obama: Trump's NATO Comments Show 'Lack of Preparedness'
Of course, Obama never threatened to not defend NATO allies in need.
Many Eastern European member countries felt Trump's comments sent the wrong message and see NATO as key in helping to defend against more powerful neighbors, such as Russia.
Here are five things you should know about how member nations chip into NATO:
How much does NATO expect member countries to spend on their own military defense?
NATO guidelines encourage all members to spend 2 percent of their respective country's GDP on their own military defense, so that each member can defend itself to a certain degree without relying too often on pooled NATO forces and equipment. In 2014, NATO leaders came to an agreement that members who spend under that 2 percent benchmark are to work towards reaching that goal within a decade.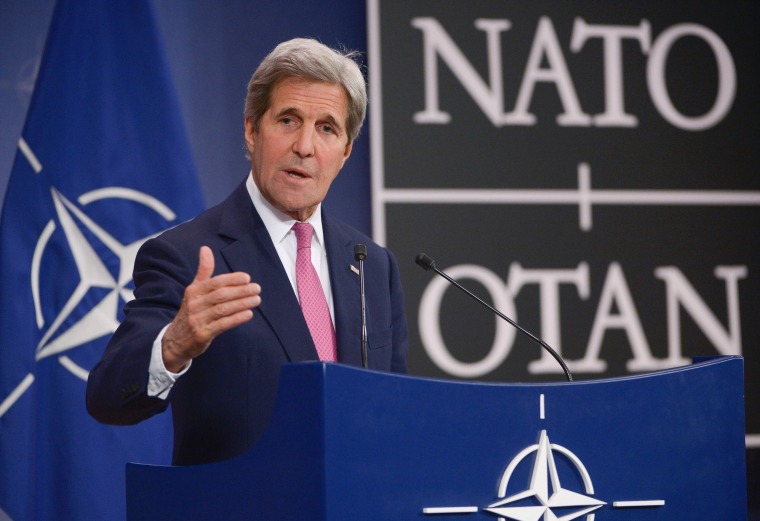 Currently, only the United States, Greece, Great Britain, Estonia and Poland have spent an average of 2 percent of GDP on their own defenses. The United States by far spends the most, with the average being 3.61 percent of GDP. The other countries spend around 1.5 percent or less, with Luxembourg coming in last at merely 0.44 percent of GDP. Iceland spends nothing on defense, but has no armed forces.
Why do some NATO countries spend less of a percentage of GDP on defense than others?
In short, they can't afford it.
Michael Corgan, an associate professor of international relations at Boston University's Frederick S. Pardee School of Global Studies, argues that health and retirement benefits promised to Europe's aging population, combined with high taxes, would make it very difficult for such countries to spend much more on defense without enacting policies that would be difficult for their citizens to swallow.
"Virtually no democratically elected government could survive either situation," Corgan told NBC News.
The U.S., on the other hand, already spends a lot more on defense.
Heather Conley, the senior vice president for Europe, Eurasia and the Arctic at the Center for Strategic and International Studies, says that increased U.S. defense spending over the past decade has greatly increased that spending gap, while noting that the U.S. military has become increasingly focused on the Middle East and Asia, and less so in Europe. With Russia taking provocative actions in the region, such as in Crimea, however, many European countries are now facing the consequences.
"They allowed their military strength to diminish to dangerous levels and this challenge cannot be overcome in a short period of time," Conley said.
Is the 2 percent benchmark even necessary?
The 2 percent spending target is certainly controversial, especially since a member country's actual spending may not change while a rise or drop in GDP will alter that percentage. Some argue instead that it's not about how much a country spends on its own defense, but instead how such funds are allocated.
"There is too much focus on the 'input' (how much the member states spend) and too little focus on the 'output' (how much they get out of it)," says Magnus Petersson, the head of the Centre for Transatlantic Studies at the Norwegian Institute for Defence Studies, who has written a book on the U.S.-NATO relationship. Petersson thinks that the U.S. actually has a role to play in Europe improving how it allocates defense spending, and can offer advice and guidance in how to do that.
Related: Trump's NATO Rethink 'Would Endanger the Whole Alliance'
Corgan argues, however, that even if more NATO members do reach that spending target, their strategic locations are of better value than any military capabilities they could provide by spending more. Citing Iceland as an example, Corgan notes that the U.S. was the one who urged that the island nation become a NATO member in 1949 because of its strategic location, even as other countries questioned why NATO should admit a country without a military for membership status.
Nonetheless, some do feel that NATO members missing that 2 percent target, however arbitrary, does in fact tarnish the organization's image.
"Unfortunately this notion of free riders is becoming the general view in the U.S. about Europeans, which is not good and reflects badly upon those who have actually paid their dues both politically and financially," said Andras Simonyi, a former Hungarian ambassador to both the U.S. and NATO.
Do the benefits of being in NATO outweigh the monetary costs?
Though many do feel that other NATO members should contribute more of their fair share to defense spending, experts also agree that active U.S. participation in NATO definitely outweighs the costs. Petersson notes that there will be even greater costs – both monetary and security — if the U.S. were to pare down its role in NATO significantly. "That is not in the interest of the US, because sooner or later the mess created by a disengaged US will become a threat to the US itself and the US will have to clean it up eventually to a much larger cost," he argues.
So is Trump right? And is there anything the U.S. can do to force other NATO countries to increase their defense spending?
While not exactly going far as backing Trump's suggestions, some foreign policy experts say, the U.S. should ramp up the pressure on other NATO members.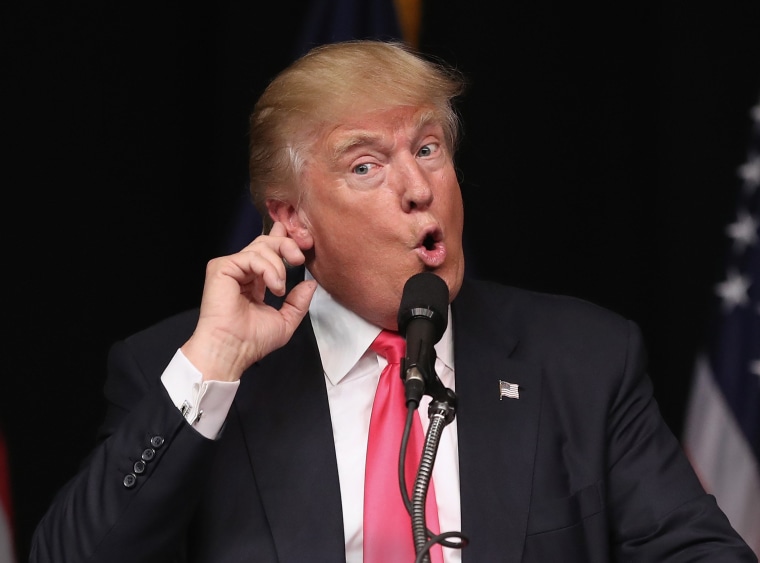 Jolyon Howorth, a visiting professor of political science at Yale University, says that it's hard to see a scenario where other NATO members would increase their defense spending if they feel that the U.S. will continue to help carry the burden for everyone else.
"Unless and until the U.S. makes it absolutely clear to its EU allies that there is a limit to Washington's largess, there will be little change," Howorth said.
Simonyi, who is currently the managing director of the Center for Transatlantic Relations at Johns Hopkins University, largely agrees with this and argues that the U.S. should be more explicit in its expectations for member countries beyond reaching that 2 percent target.
"Europeans have been hearing this forever, and there were no repercussions for not meeting them," Simonyi said. "Europeans must get ready for some tough love if either of the candidates is chosen by the American people."