Authorities have identified five snowmobilers killed in an avalanche that swept down a crowded mountain in British Columbia, Canada, on Friday.
No one else is unaccounted for following the disaster near the village of McBride, authorities said. Seventeen people were on the mountain and caught in the avalanche, police said. The five killed were all from Alberta.
They were identified by the British Columbia Coroners Service as:
Vincent Eugene Loewen, 52, of Vegreville
Tony Christopher Greenwood, 41, of Grand Prairie County
Ricky Robinson, 55, of Spruce Grove
Todd William Chisholm, 47, of St. Albert
John Harold Garley, 49, of Stony Plain
The avalanche, around 2,300 feet across and between 2,300 and 2,600 feet long, struck as four separate groups of snowmobilers were on the mountain and bystanders immediately began digging survivors out, officials said.
"Everybody did the right thing," Rod Whelpton, a member of the local search and rescue team who happened to be snowmobiling in the area and responded to the scene, said.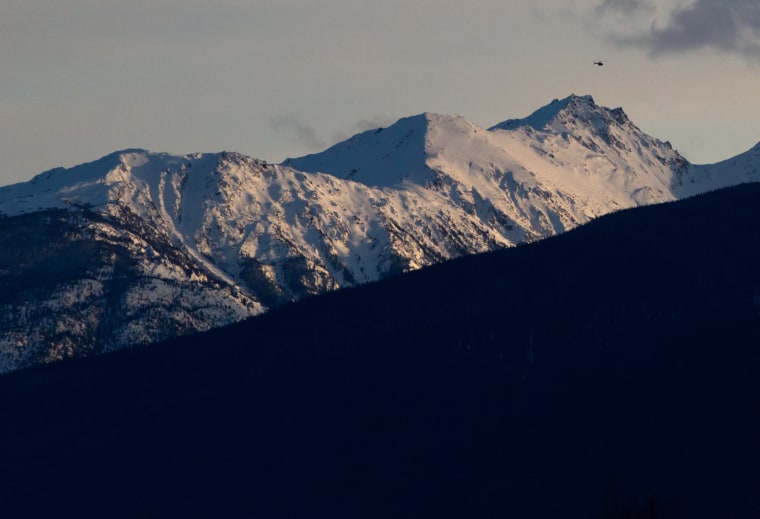 "Very calm. Everyone was very skilled," he said. The snowmobilers were described as very experienced and well equipped.
The avalanche is considered one of the deadliest avalanches in the area, which is a popular destination for snowmobilers, Robson Valley Search and Rescue manager Dale Mason said.
The village of McBride, located in the Robson Valley of the North Rocky Mountains, advertises itself as a "mecca for snowmobilers."