ROME — A virtual unknown became Rome's first female mayor in the almost 3,000-year history of the so-called "Eternal City" on Sunday, giving Italy's anti-establishment Five Star Movement its biggest victory to date.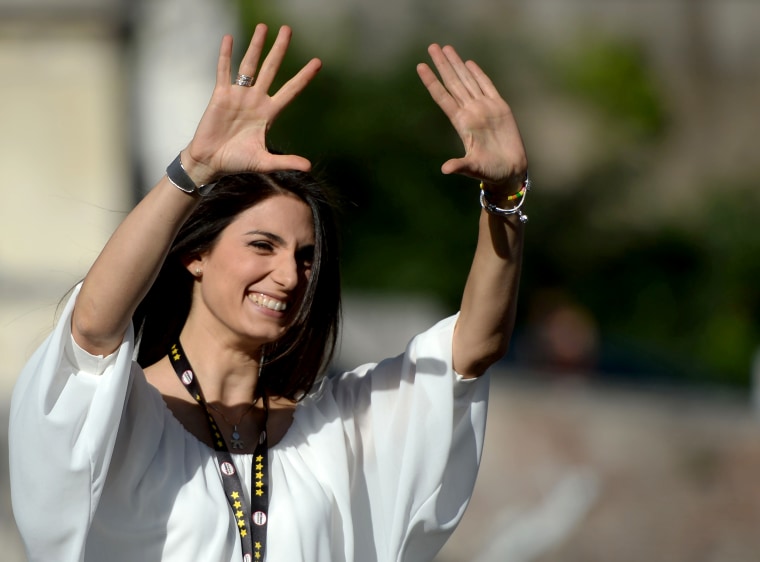 Lawyer Virginia Raggi won around two-thirds of the vote, the Interior Ministry announced Monday.
The 37-year-old beat Roberto Giachetti, the candidate backed by Prime Minister Matteo Renzi. Another Five Star candidate also elected mayor in the northern industrial city of Turin.
"Finally Rome has a woman as mayor," the mother-of-one wrote on her Facebook page after her victory was announced. "This is a historic moment. At a time when equal opportunities are still a myth, this victory is of extraordinary value."
Detractors claim she is far too inexperienced to run the city of 3 million people. She had no political background until being elected as a councillor just three years ago.
Her public profile was also negligible before winning Five Star's online primary in February — a contest in which she received just 1,764 votes.
On Sunday, Raggi garnered the support of 770,564 people in the Italian capital — compared to 376,935 for rival Giachetti.
What does she stand for?
During her campaign, Raggi pledged to govern Rome honestly and transparently, fight widespread corruption, and improve the city's poor transport and trash collection systems.
Raggi said everyday hassles in her hometown inspired her to run for office after becoming a mother in 2009.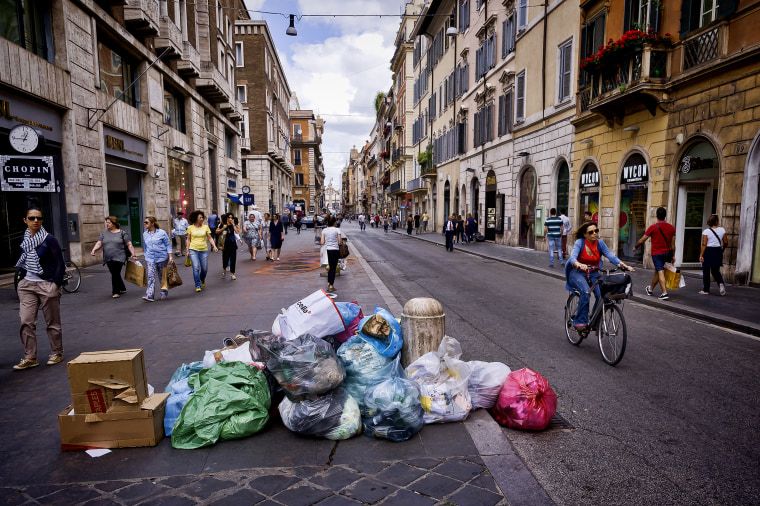 "After the birth of my son, I found myself having to navigate the stroller between cars parked on sidewalks and through abandoned parks," she said. "That's when I started getting interested in local politics."
According to Five Star's website, she loves "mountain hiking, swimming, skiing, diving and cycling " and listening to bands including Dire Straits.
What is the Five Star Movement?
The populist movement doesn't like to be called a traditional party. It was founded in 2009 by Italian comedian Beppe Grillo and web entrepreneur Gianroberto Casaleggio, who died in April.
After strong performances in the 2010 and 2012 local elections, the movement shocked the Italian political establishment in the 2013 general election. It became the single biggest grouping in the lower chamber of parliament with 25.6 percent of the vote.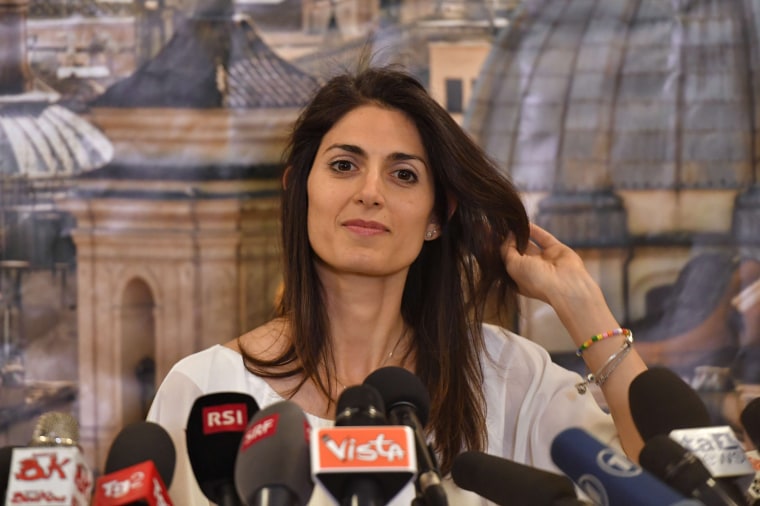 But the movement's refusal to become part of a coalition with Italy's traditional parties prevented them from forming a government, and it has acted as the main opposition force since. While Five Star Movement mayors have run smaller cities in Italy in the past, Rome will be a major testing ground for them.
What does Five Star stand for?
The movement's five stars refer to the pledges to stop public water companies from falling into private hands, support sustainable development and environmentally friendly transport, ensure free internet access and promote environmentalism generally.
The Five Star Movement has also long claimed to want to "clean-up" the Italian government by cutting the cost of politics and privileges of politicians, allow voters to vote directly for candidates and bar politicians with criminal records from standing for office.
Who are the movement's founders?
Before starting the Five Star Movement, 67-year-old Beppe Grillo was a well-known stand-up comedian and actor. Famous for his irreverent political satire, he was effectively banned from Italy's public broadcaster for decades after criticizing Bettino Craxi, Italy's then-prime minister, during a 1987 TV appearance.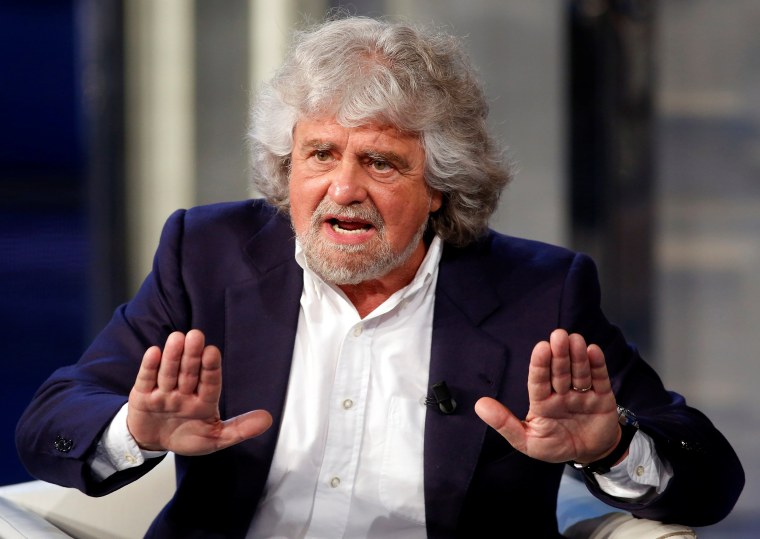 In early 2000, he began what would become the country's most-followed blog.It quickly became a platform for his satirical opinions on Italy's government.
Grillo is credited with giving voice to millions of angry Italians through huge anti-establishment demonstrations. He has tapped into anger about decades of official corruption, mismanagement and injustice with the wealthy elite getting richer while the majority struggles and public services decay.
Grillo has long claimed he is not the leader of the Five Star Movement, and yet his outspoken opinions are often received as orders by its politicians and followers.