LONDON — A five-year-old girl fined nearly $200 for setting up a lemonade stand near her home has been inundated with offers of work.
The girl, from London, was selling small cups of lemonade for 65 cents and large ones for $1.30 to passers-by attending a music festival when four local law enforcement officers came up to her table, according to her father, Andre Spicer.
One officer switched on a body camera and recorded himself reading a lengthy statement telling the distraught girl she would be fined $195 (£150) because she didn't have a trading permit, according to Spicer.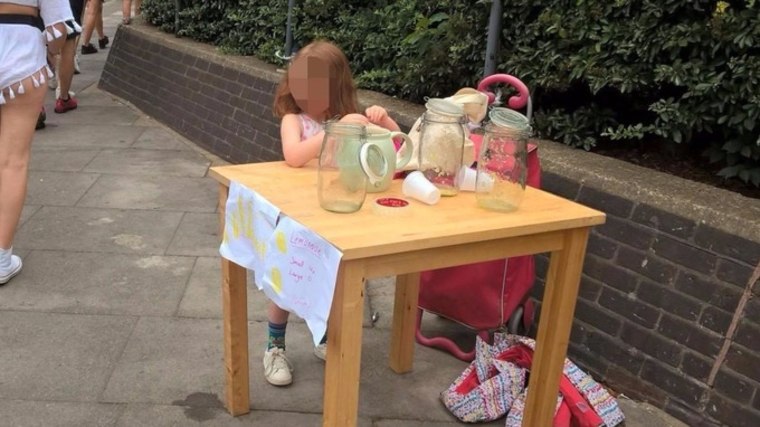 Now the girl has received offers to set up stalls at other events, her family said.
"Dozens of festivals, markets and businesses have offered us the opportunity to set up a lemonade stand," Spicer tweeted Sunday.
"We hope they will extend this invitation to others who'd love to make a stand."
Among those who have extended offers is London's Borough Market, which wrote in a tweet: "Would your daughter like to sell some lemonade at Borough Market? We'd love to make that happen for her."
The London Borough of Tower Hamlets, which issued the ticket, apologized and canceled the fine.
"We are very sorry that this has happened," a spokesperson told NBC News' British partner, ITV News. "We expect our enforcement officers to show common sense, and to use their powers sensibly. This clearly did not happen."