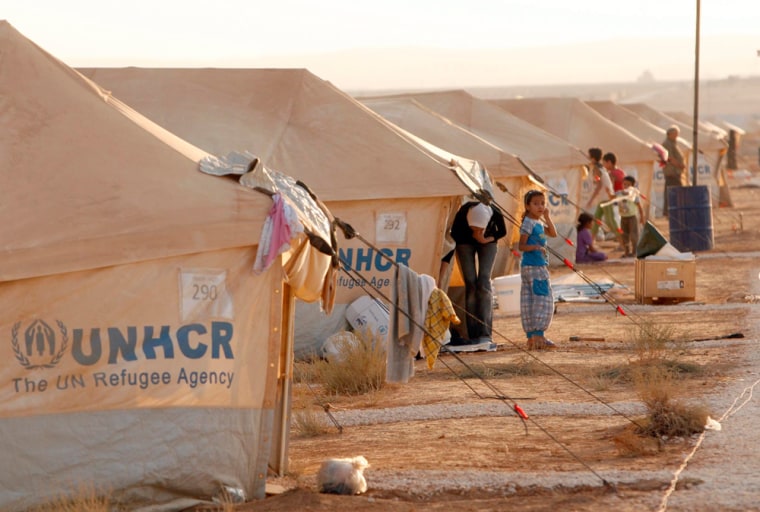 News analysis
ISTANBUL, Turkey -- Earlier this year, a young Syrian man who along with his family found refuge in the safety of the northern Lebanese city of Tripoli, described his conflict-torn home country as being like a "stopper on a drain."
The stopper, he told me, had been removed and now the region was slowly being sucked down the drain.
His words may have been prescient. As the conflict in Syria drags on, the war is affecting neighboring countries and shaping politics in a way that threatens the stability of the region.
Opposition troops, led by the Free Syrian Army, have been battling President Bashar Assad's forces for more than a year in an attempt to topple the regime.
Activists say that around 20,000 people have been killed since the start of the uprising -- that has since evolved into a full-fledged civil war -- in March last year.
Three fronts
The external impact of Syria's internal fighting on neighboring countries can be summed up on three fronts: refugees and resources, sectarian tensions, and regional geopolitics.
The United Nations estimates that close to 200,000 refugees have escaped Syria into neighboring countries, including Turkey, Lebanon, Jordan and Iraq.
Turkish officials say they have registered close to 65,000 refugees in their camps. Hundreds of Syrians there are being treated outside the official health care system in makeshift care centers in private buildings.
Recently, Jordan's King Abdullah warned that the international community needs to do more to help countries cope with the refugees.
Jordan, directly south of Syria, is a country familiar with absorbing refugees. It currently shares borders with Israel, the West Bank, Iraq and Syria, among others, and over the decades has wrestled with how to handle refugee crises involving Palestinians, Lebanese, Iraqis and Syrians.
30 dead in Syrian air strike; strife spills into Lebanon
Jordan already has a struggling economy, and its infrastructure has been further strained by refugees in need of medical care, education and basic services.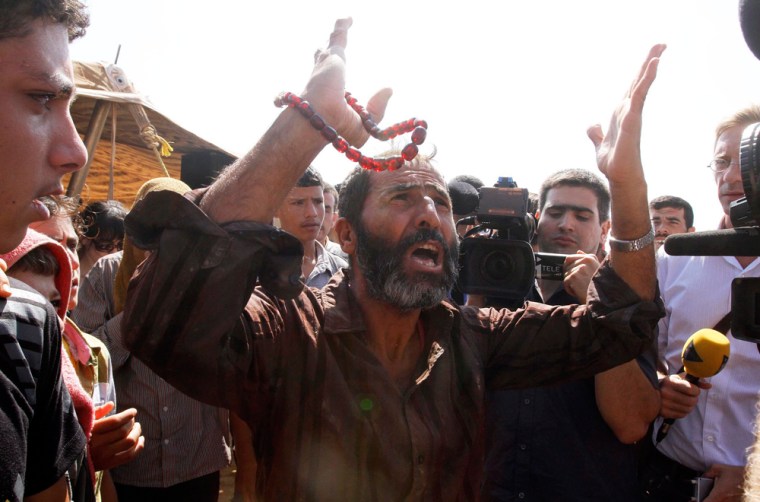 Lebanon has been slow to acknowledge a Syrian refugee problem in its territory. Because Syrians can move freely across the border, many of those escaping the fighting are staying with friends and relatives and not actually registering as refugees within the country. In turn, this also adds stress on local resources for a country with its own domestic economic woes.
Sectarian strains
Beyond the refugee and humanitarian crisis triggered by the Syrian conflict on neighboring countries, increased sectarian tensions in some of these countries are rapidly reflecting the divide within Syria itself.
UN investigators: War crimes perpetrated in Syria
On more than one occasion, deadly clashes have erupted inside Lebanon between supporters of Assad's regime and the opposition trying to topple it. This fighting has mirrored the sectarian fault lines of Syria.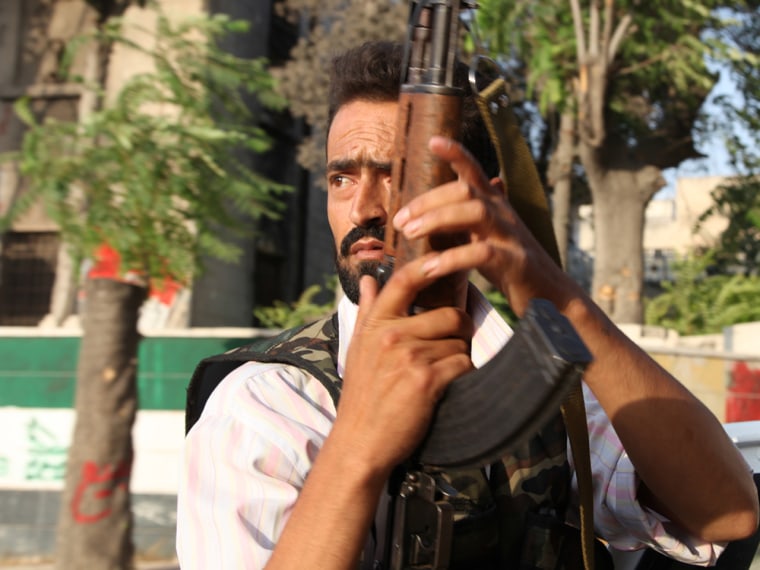 The regime and its supporters are mainly drawn from Syria's Alawite community, which is an offshoot sect of Shiite Islam. The rebel forces and the opposition are largely driven by Sunnis Muslims.
In recent days, Syrian rebels have seized dozens of men they claimed where Iranian and Lebanese Shiites sent to help the Assad regime.
In response, the relatives of the Lebanese men kidnapped in Syria carried out their own wave of kidnappings by taking as many as 23 Syrians who were inside Lebanon.
Syria diversion: Passengers asked for fuel money
The reprisal abductions suggest that the conflict is becoming a regional, rather than a purely Syrian, one.
As the fighting continues, more deadly clashes, kidnappings and the exchange of bitter accusations among the external proxy supporters and opponents inside Lebanon appear likely.
Collision course
The Syrian conflict has turned into a quagmire that goes beyond its borders, locking countries into a collision course over their stances on the Syrian divide.
Wealthy Gulf states such as Saudi Arabia, Qatar and the United Arab Emirates are behind the Syrian opposition. So, too, is Turkey, which shelters the Free Syrian Army.
Syrian regime near collapse, ex-PM says
But the internationalization of Syria's conflict has spread far beyond the immediate region.
The United States has announced its plan to equip the rebels with communications equipment and other valuable intelligence.
Washington has accused Iran of providing material and financial support to the embattled regime.
Russia has provided the Syrian regime with arms and military hardware since the conflict began. Moscow, which has had a de facto alliance with Syria for decades, has also blocked several U.N. Security Council efforts to sanction the Assad regime.
Libyan fighters join Syrian revolt, Irish-born militant says
With action stymied in the Security Council, action against Assad shifted to the General Assembly, where members voted earlier this month on an Arab-backed resolution harshly condemning Syrian regime. The vote -- 133-12 in favor of the resolution, with 33 countries abstaining -- underscored the relative isolation of the Assad regime.
Central piece?
Depending on whom you ask -- supporters or opponents of the Assad regime -- Syria can be seen as a central piece to a larger conflict in the Middle East.
Dislodging Assad's regime would mean a significant blow to the regional alliance between Syria, Iran and the Hezbollah Shiite militia group, which constitutes a powerful anti-U.S., anti-Israel power bloc.
Others argue that removing Assad would be one more victory for budding democracies in the wake of the Arab revolutions across the region.
Complete World news coverage from NBCNews.com
In addition, the Syrian military has shot down a Turkish fighter jet, shelled the Lebanese border and has had almost daily running gunfights with the Jordanian army. Its border with Iraq was shut down, and crossing terminals with Turkey have fallen into the hands of the rebels.
Some have warned that as the conflict in Syria drags on, its problems will spill over into neighboring countries and the region. But when one takes a step back and looks at the big picture, it is easy to see why young Syrians and many others say it has already done so.
More world stories from NBC News: