About 75 people assembled in New York's Times Square as part of a flash mob Thursday evening to show support for people who have been caught in the middle of the ongoing Syrian conflict.
The flash mob formed under a giant screen displaying the now-iconic photograph of thousands of people in Yarmouk waiting in line for food supplies distributed by the U.N. Relief and Works Agency (UNRWA). UNRWA, an agency that also cares for Palestinian refugees, released the dramatic photo from Syria.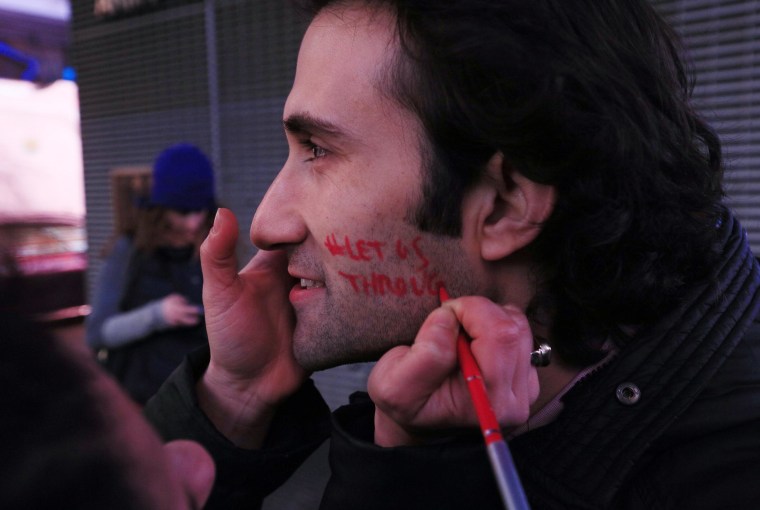 Participants in Times Square held pieces of pita bread, symbolically offering food to Syrians trapped in Yarmouk, a district on the edge of the Syrian capital Damascus that has been surrounded by President Bashar Assad's forces.
A parallel event, also sponsored by UNRWA, was held in Tokyo's Shibuya district at the same time as the one in Times Square.