Hundreds of villagers fleeing advances by Sunni militants in Iraq crowded on Thursday under the morning sun at a checkpoint on the edge of the country's Kurdish-controlled territory, trying to join large numbers of displaced who have already sought shelter in the relative safety of the largely autonomous region.
Many of those seeking shelter were Shiite Turkmen from villages outside Iraq's second-largest city of Mosul, overrun earlier this month by fighters led by the Islamic State of Iraq and the Levant, the Sunni extremist group that has seized large swaths of Iraq and seeks to carve out a purist Islamic enclave across both sides of the Syria-Iraq border.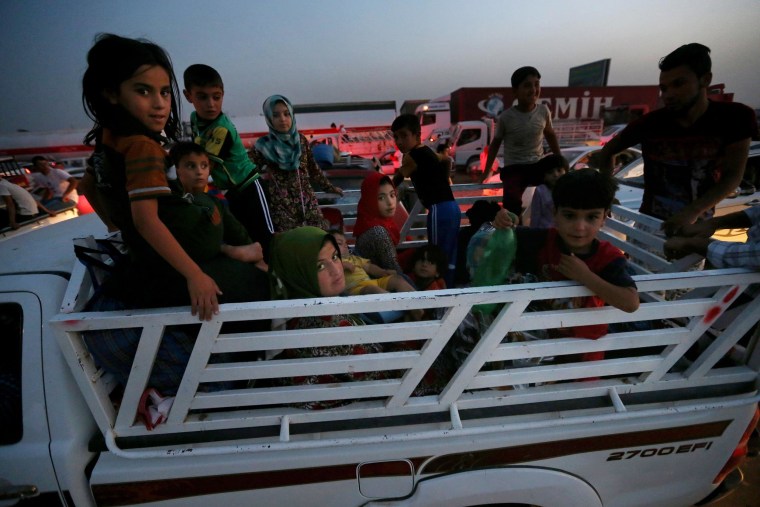 Also, a new insurgent artillery offensive against Christian villages in the north of Iraq on Wednesday sent thousands of Christians fleeing from their homes, seeking sanctuary in the Kurdish enclave. The shelling of the a cluster of villages happened in an area known as Hamdaniya, 45 miles from the frontier of the self-ruled Kurdish region.
While many villagers appeared to have been granted access by daybreak, hundreds of Shiite refugees were still hoping to be let in but were facing delays because they lacked sponsors on the other side.
— The Associated Press