The government of Djibouti grounded all U.S. military flights Wednesday at a base crucial to the U.S. fight against terror in Yemen and Somalia after mishaps with two aircraft in as many days, according to three U.S. defense officials.
Both aircraft were participating in Alligator Dagger, an annual amphibious exercise in the region. The U.S. military announced Thursday that it has now cancelled the remainder of the exercise.
On Tuesday, a U.S. Marine Corps AV-8B Harrier jet crashed as it was taking off at the African nation's Ambouli International Airport. The pilot ejected and is in stable condition at Camp Lemonnier, the U.S. Naval Expeditionary Base there.
On Wednesday, a CH-53 helicopter suffered structural damage during a landing in Arta Beach. No one was injured, according to Cmdr. Bill Urban, spokesperson for U.S. Naval Forces Central Command.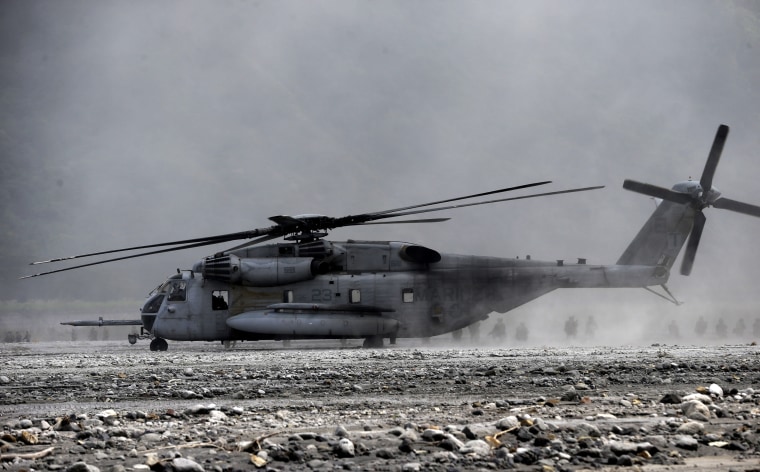 The U.S. has about 4,000 troops stationed at Camp Lemonnier, which serves as a base for U.S. operations against jihadis in Somalia and Yemen. Djibouti is on the Horn of Africa across the Gulf of Aden from southwestern Yemen.
During this flight suspension U.S. military aircraft cannot operate from either the commercial airport or from the U.S. military base.
The officials could not say how long the aircraft would be grounded or what impact it is having on U.S. military operations in the region.