Casa Terracota is a 5,400-square-foot house made entirely of clay, a project literally cooked up by architect and owner Octavio Mendoza, who calls it "the biggest piece of pottery in the world.''
The house, known to locals as "Casa de Flintstones," is in Villa de Leyva, a colonial mountain village 95 miles north of Bogota, Colombia. It's been a 14-year project for Mendoza, 64, an artist and environmental activist who spent most of his career designing homes, commercial buildings and churches.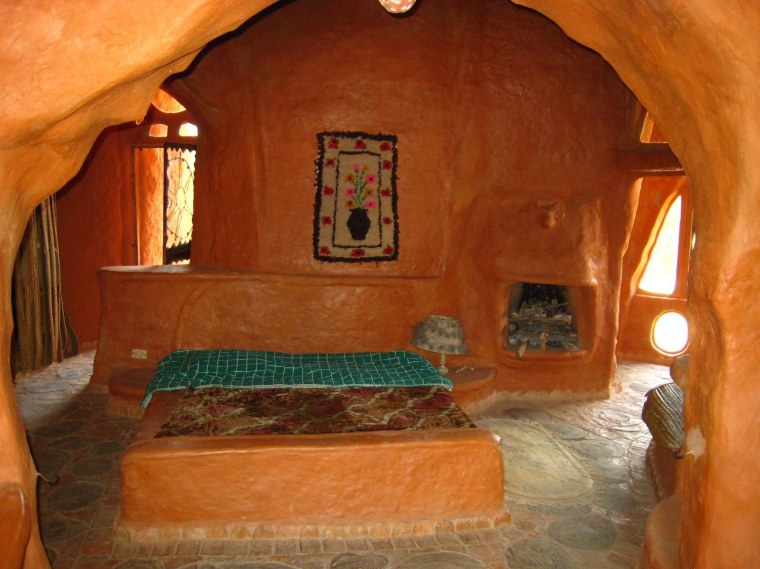 Rooms curve and flow into each other as if the house was cast in a mold and came out in one piece. Solar panels provide hot water for showers, and bathroom toilets and sinks are decorated with colorful mosaic tiles. Mendoza designed comfortable living spaces on two floors, including lounging and sleeping areas with furniture made from clay, and set off with whimsical touches such as eye-shaped windows. Tables are set with dishes, mugs and vases, all fashioned from mud mined locally and fired in a ceramic kiln.
Visitors are welcome ($3.50 for self-guided tours). Mendoza's goal, he says, is to demonstrate how soil can be transformed into habitable architecture by simply using the natural resources at hand. The house contains no cement, for instance, or steel.
"This is a project for life," Mendoza said. "My life is my work."