"Think it's safe to go back in the water? Think again," tweeted Queensland Fire & Emergency Services as they shared these pictures of a dead bull shark that washed up after flooding in Australia.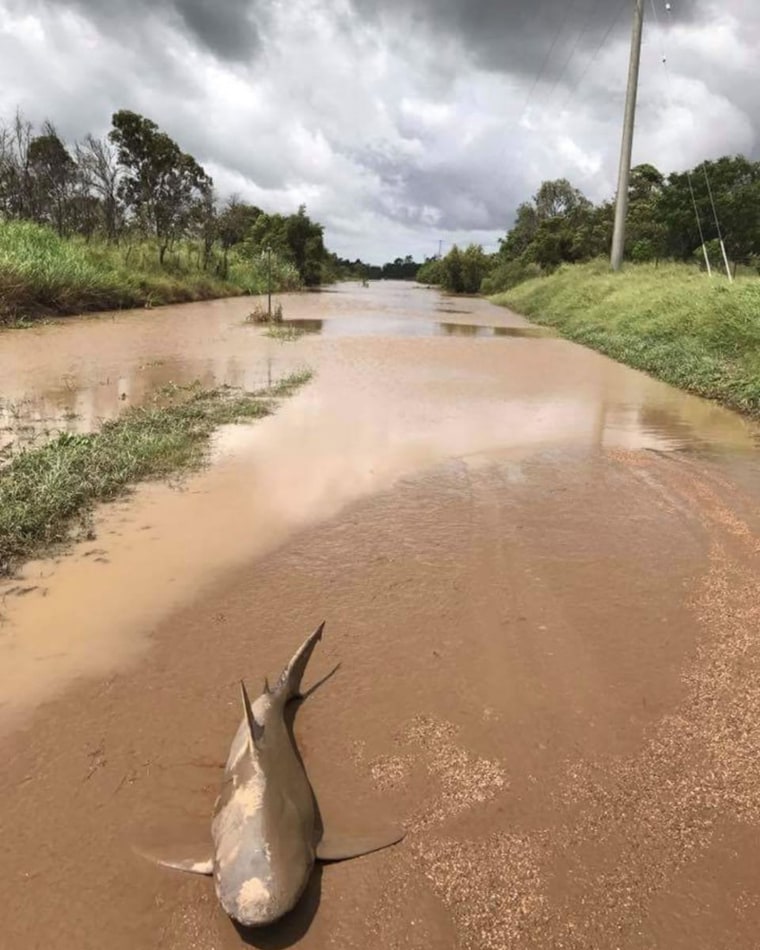 They were hoping to scare people out of wading into dangerous floodwaters, but one has to wonder: if the sharks are coming onto land, where are we safe?
Social media users are comparing the shark to Syfy's "Sharknado" film series, apparently forgetting Chevy Chase's recurring "Saturday Night Live" character, Land Shark.
Cyclone Debbie hit the tropical Queensland state on Tuesday, knocking out power to thousands as it slammed ashore with winds up to 160 miles an hour.
On Thursday, Australian authorities told 40,000 people to evacuate to higher ground as the storm system generated by the cyclone swept down the coast with heavy rain.