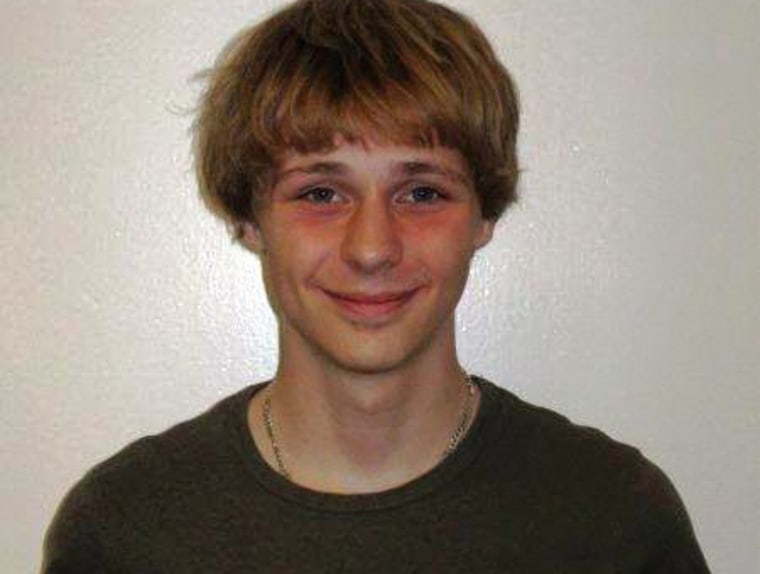 BERLIN -- A hoaxer known as "Forest Boy" who duped authorities into believing that he'd lived in the German wilderness for years was sentenced to 150 hours of community service on Thursday after reaching a settlement amid fraud allegations.
Robin van Helsum gained worldwide notoriety after he walked into Berlin's City Hall in 2011 and claimed to be a 17-year-old called "Ray" who had been dwelling in a forest south of the German capital.
He claimed not to know his last name and said he had called the woods home until his father's death following a fall. The "Forest Boy" said he had buried his father but no body has ever been recovered.
However, his story was uncovered as a hoax in June 2012 after his photo was published across Europe. A woman in The Netherlands contacted police to say she recognized the boy as her stepson who had vanished the previous year.
Van Helsum, who is thought to be 21 years old, was accused of fraud because he had received some 30,000 euros ($40,000) in benefits from German youth authorities.
But at a hearing Thursday, the case was halted after a legal settlement was reached. Van Helsum was told he wouldn't have to pay back the 30,000 euros as prosecutors had initially demanded. Court spokesman Tobias Kaehne said this was because as van Helsum could have received around the same amount in benefits if he had been honest and said he was a homeless adult.
"The loss to the taxpayer is either nothing or very small," Kaehne said.
Kaehne also clarified the story of the so-called "Forest Boy."
"He was homeless, that was one of his reasons, and he wanted support, that is correct," Kaehne said. "And he also made it clear that, and this is proven in the records, that he never said he had lived in the woods for five years.
"It was more the case that he traveled through Germany with his father, and slept in the woods at times, but he never permanently lived in the woods."
The type and timing of the community service is still to be determined by authorities but officials told NBC News it would be carried out in Germany.
If van Helsum does not comply with the settlement, he could face new charges.
NBC News' Alexander Smith reported from London. 
Related: