ROME – Italian police have arrested Claudio Scajola, industry minister in the last government of ex-Prime Minister Silvio Berlusconi, on suspicion of helping a former party colleague convicted of mafia association to flee justice, authorities said on Thursday.
The case adds one more scandal for Berlusconi's Forza Italia party to deal with following his own conviction for tax evasion. But the political fallout, including any impact on the party's vote in the upcoming European election, remains unclear.
Scajola was forced to resign in 2010 over accusations of a shady real estate deal involving the purchase of a luxury apartment near the Colosseum in Rome but was cleared of wrongdoing by a court earlier this year.
Anti-mafia police in the southern city of Reggio Calabria said Scajola had been arrested over his links with Amedeo Matacena, a Calabrian businessman and former lawmaker from center-right Forza Italia.
No comment was immediately available from Scajola's lawyer.
Matacena, convicted over links to 'Ndrangheta, the powerful Calabrian mafia, is currently a fugitive from justice, the DIA anti-mafia unit said in a statement. According to Italian press reports, he was arrested in Dubai last year but subsequently released from custody.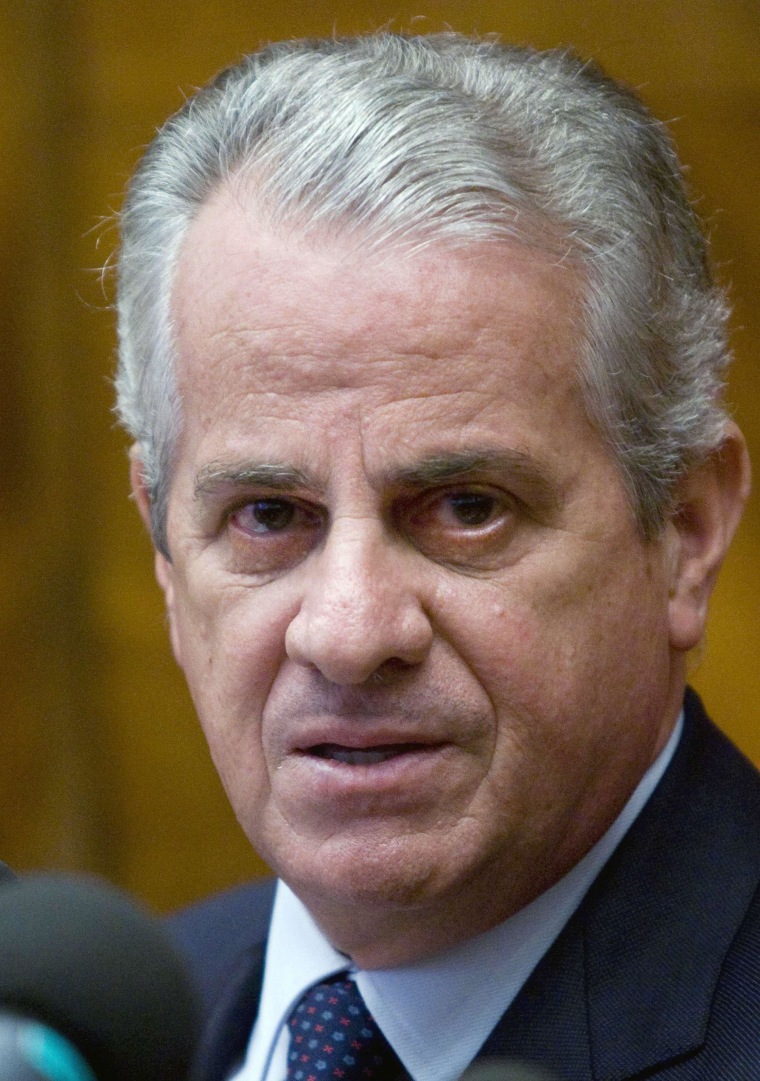 Chief prosecutor Federico Cafiero de Raho said Scajola was suspected, along with a number of other well-placed individuals, of helping Matacena leave Italy and transfer his fortune abroad to evade justice.
"We followed his contacts and as part of that procedure it emerged that he was helped by different people, including Scajola," Cafiero de Raho told Sky TG24 television.
The DIA statement said police were now searching properties across Italy and had seized assets worth around $69.61 million.
"It is a very, very, very, very painful thing," Berlusconi told Radio Capital in an interview on Thursday.
Last month Marcello Dell'Utri, another of Berlusconi's inner circle, was arrested in Lebanon. He had been declared a fugitive from justice after leaving Italy before a court was due to deliver a final verdict on charges of mafia collusion.
Reuters