LONDON — A former child refugee has tracked down and personally thanked a man who gave her a red bicycle over 20 years ago shortly after she and family arrived in the Netherlands from war-torn Iraq.
After waiting for decades, the reunion itself happened very quickly.
On Monday, Mevan Babakar, 29, posted a message on Twitter asking for help finding the man who she says worked in the warehouse of the reception center in Zwolle, Netherlands, where she and her mother lived in 1995 after they fled in Iraq at the end of the Gulf War.
Babakar told NBC News that the man befriended her and her mother Gulala while they lived at the center, which she called "a magical place" that represented stability after her family's journey, which had taken them through Turkey, Azerbaijan and Russia.
"My mum says the greatest thing he did was listen at a time when nobody really treated you like a human," she told NBC News earlier this week.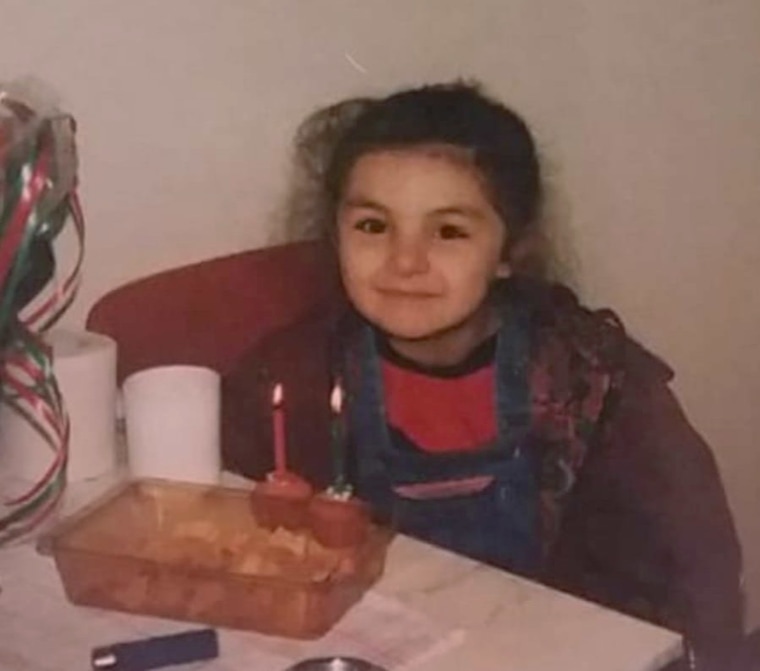 When mother and daughter moved away from the center, the man visited them and presented both with bicycles.
"I will never forget how joyous I felt," Babakar remembers. "It's not about the bike, it's about my self-worth...To be given a gift so large means somebody thinks in some way you deserve it."
Babakar and her mother eventually settled in London and were joined by her father. The family lost touch with the kind man from the reception center.
Two decades later, Babakar returned to Zwolle as part of a trip to retrace her journey as a child. Discouraged by a series of dead-ends in her research, she took a chance on posting one of her mother's old photos from 1995 to Twitter in hope of finding her long-lost benefactor.
Her viral tweet was quickly spotted by Arjen van der Zee, a local volunteer journalist in Zwolle, who identified the man in the photo as "Egbert," his former colleague at the reception center.
Van der Zee says he took Babakar to meet Egbert at his home in Germany on Tuesday — an hour's drive from Zwolle on the other side of the German border. He brought out old pictures he had kept of Babakar and her mother.
Preferring to be identified by his first name only, the 72 year-old declined an interview with NBC, but passed along a message through Van der Zee: "This small gesture wasn't all that much to make a fuss about, but I'm grateful that it brought us together again."
Babakar posted ecstatic updates about their reunion to Twitter, accompanied by several photos of her and Egbert smiling side by side.
"He was so happy to see me. He was proud that I'd become a strong and brave woman. He said that was his wish for me when I was small," she wrote. "He said it felt like I'd never left."