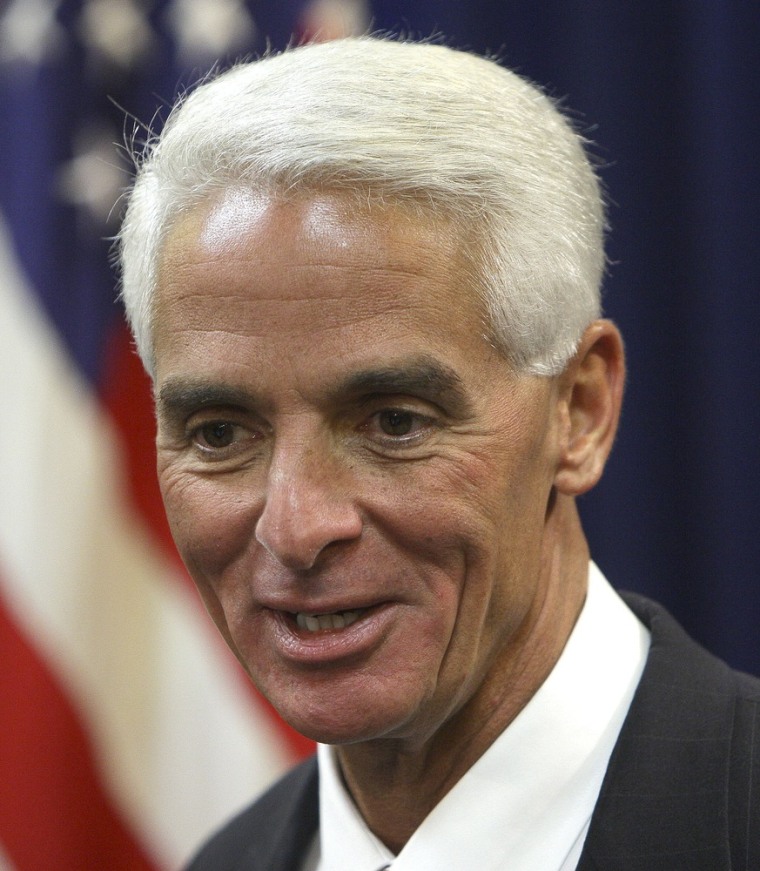 The former Republican governor of Florida Charlie Crist issued his endorsement of President Obama for re-election in an Op-Ed in the Tampa Bay Times. The Republican National Convention is being held in Tampa this week. It's scheduled start on Monday was delayed due to weather concerns.
Crist praised Obama's handling of the economic crisis and its impact on Florida, investment in infrastructure and education, and his "strengthening Medicare." He also critiqued the Republican Party for leaning "so far to the extreme right on issues important to women, immigrants, seniors and students that they've proven incapable of governing for the people."
Excerpt from the Bay Times:
As America prepares to pick our president for the next four years — and as Florida prepares once again to play a decisive role — I'm confident that President Barack Obama is the right leader for our state and the nation. I applaud and share his vision of a future built by a strong and confident middle class in an economy that gives us the opportunity to reap prosperity through hard work and personal responsibility. It is a vision of the future proven right by our history.
Crist ran as an independent two years ago in a race for a Florida U.S. Senate seat, but Marco Rubio won that race. Reports Monday suggested that Crist will speak at the Democratic National Convention next week, fueling rumors that he could make a switch to the Democratic Party.