LONDON — An explosive device injured former Greek Prime Minister Lucas Papademos in Athens on Thursday, NBC News has confirmed.
Police said that Papademos, his unidentified driver and another passenger were taken to a local hospital after a bomb exploded inside the former prime minister's car at 6:30 p.m.. They did not suffer life-threatening injuries and are expected to stay in the hospital through the night.
The three were inside a Bank of Greece-owned Mercedes driving through central Athens when the bomb went off.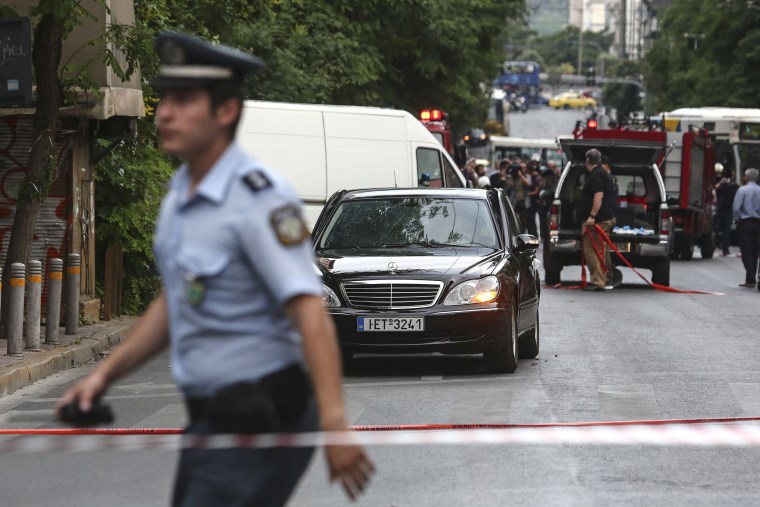 According to Hellenic Police, the explosion came from a letter in the former Greek leader's possession. An explosive device was tucked inside the envelope.
The Special Counter-Terrorist Unit of the Hellenic Police, known as the EKAM, has taken over the case. Police said it is too early to know who is responsible for the attack.
Nevertheless, the attack is reminiscent of the March detection of eight parcel bombs, which were sent to European Union finance officials, as well as to the Paris IMF office and the German Finance Ministry. All targets were economy-based and some were claimed by Greek anarchist terrorist organizations.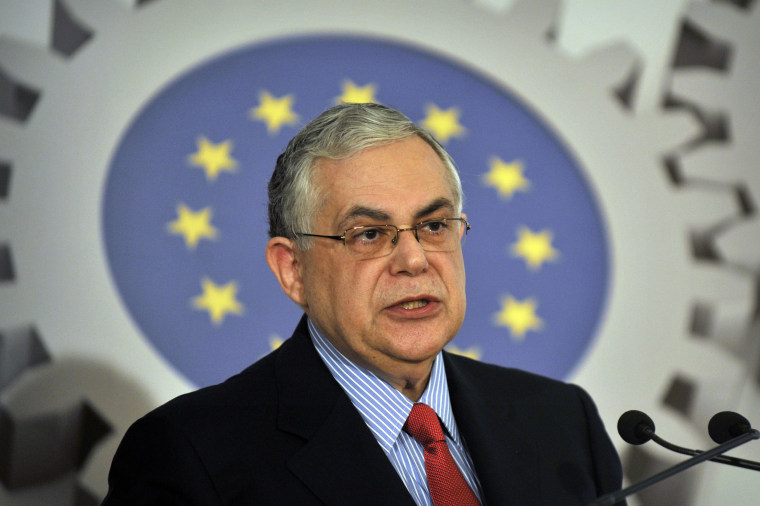 Papademos was not sworn in after an election, but because of a major political shakeup due to the country's financial crisis. He was appointed through an agreement made between major political parties and supported by the majority of the parliament.
For some he became a symbol of the austerity the Greek society had to suffer through as part of Greece's bailout from the European Union and the IMF and served as prime minister from November 2011 to until May 2012.
He had previously served as vice president of the European Central Bank and as governor of the Bank of Greece.
Greece has long combated a financial crisis, owing billions of dollars to its creditors and sparking violent protests by its citizens. The European Union has worked with the country over the past few years to ensure that is able to maintain its membership.
Stavros Theodorakis, leader of the center-left party known as The River, said that the country needed to move beyond just condemnation.
"We and all the citizens and politicians should think about who is arming the hands of these murderers," Theodorakis said. "The hatred, the division that some people sow in Greek society, recklessly leads some to feel that they can target and try to kill people. "
The leader of the conservative opposition party, Kyriakos Mitsotakis, also supported a policy that went beyond denunciation.
"At some point in the country we need to understand that confronting terrorism needs to be a primary political concern," he said, after wishing Papademos a quick recovery. "Terrorists are enemies of democracy."
Phil McCausland reported from New York. Aggelos Petropoulos contributed from London.