At least two people were injured after shots were fired at a motorcade carrying former Haitian president Jean-Bertrand Aristide in Port-au-Prince Monday in an apparent assassination attempt.
Aristide, Haiti's first democratically elected president, was leaving a courthouse when "shots were fired ... directly at the vehicle in which President Aristide was a passenger," Ira Kurzban, a Miami attorney who represents Aristide, told NBC News.
Kurzban said the gunmen appeared to be wearing police uniforms.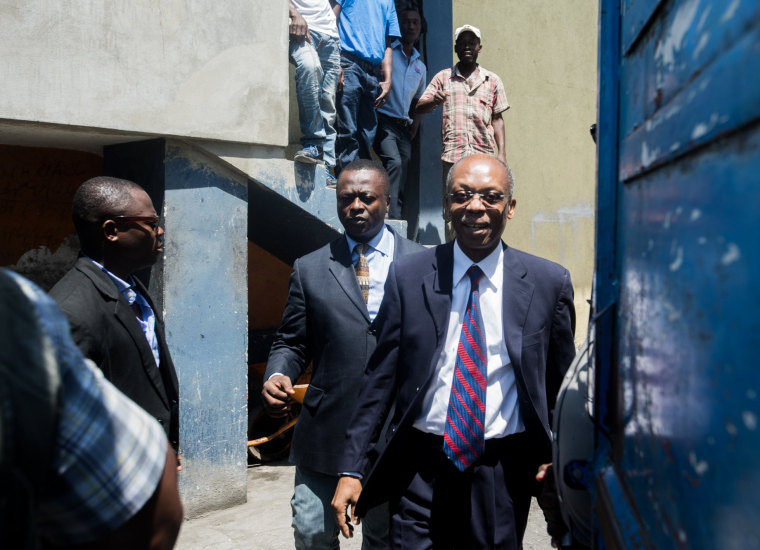 Aristide was providing testimony in a money laundering case against Jean Anthony Nazaire, former commissary of the Haitian national police, when the bullets flew towards his car.
Kurzban confirmed that "at least two people standing in front of the car were hit and there [was] blood on the right front bumper and headlight of the vehicle."
"Thank God no one was killed and at least one of the shooting victims was taken to the university medical center that President Aristide was instrumental in founding," said Kurzban.
Social media captured protests by Aristide supporters in the streets of Port-Au- Prince after news of the shooting spread.
Aristide is still wildly popular among Haitians who see him as heroic figure who made it out of the slums to attain the highest office in the country.
The former Catholic priest had an instrumental role in the movement to expel dictator of Jean-Claude Duvalier, whose family ruled the country for almost 30 years, in 1986.
The outspoken leader was twice elected Haiti's president, but both administrations were cut short after being overthrown by opposition parties.
Soon after his first presidential victory in 1990, Aristide was forced to flee to Venezuela after a military coup — returning to the country four years later only after the U.S intervened.
In 2004, he was elected once more, but again had to leave his term unfinished after another uprising led him to the leave the country for South Africa.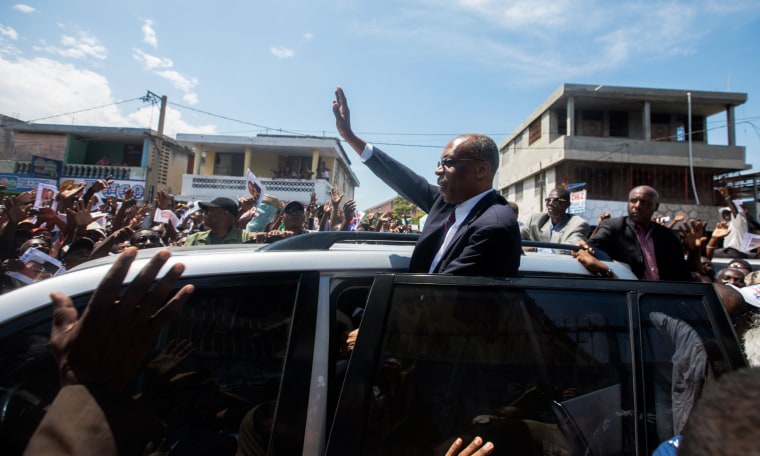 While there, Ariside earned a doctorate from the University of South Africa for a comparative study on Zulu and Haitian Creole.
After seven years in exile in, Aristide returned to Haiti in 2011, following a massive earthquake that decimated the impoverished country taking thousands of lives. He wanted to be an aggressive part of the rebuilding process and came back despite the nay-say of several world leaders, including former President Obama.
Sine then Aristide has led a mostly reclusive life.
But the "slum priest" jumped back into the spotlight last year, after vowing never to return to politics after his second exile, to campaign for the leader of his party, Maryse Narcisse.
Narcisse ultimately lost the election to Haitian businessman Jovenel Moise.