A former member of an infamous Russian mercenary group who fought in Ukraine says he staged a dramatic escape to Norway, where he is seeking asylum and offering to cooperate with international war crimes probes.
Andrei Medvedev commanded a squad of Wagner paramilitary forces in eastern Ukraine before fleeing after witnessing the execution of former prisoners who were recruited for the war, he said in a video posted Monday by a Russian rights group.
"I am afraid of a painful death," Medvedev told Vladimir Osechkin, the founder of Gulagu.net, which said it helped the former mercenary leave the country after he approached the group as he feared for his life.
Medvedev said he had crossed into Norway and surrendered to local police before claiming asylum in the country, which shares an Arctic border with Russia.
The former mercenary recounted his defection from his former employer, which he joined last year on a four-month contract after serving time in prison.
Medvedev said he climbed through barbed-wire fences, evaded border patrol dogs, ran away from guards' bullets and ran through a forest and over an icy lake to make it into Norway. Once there, he said in the video, he knocked on the door of the first house he came across and asked the woman inside to call the police.
He said he was taken to a local police station before being transferred to a detention center for foreign citizens in the Norwegian capital, Oslo.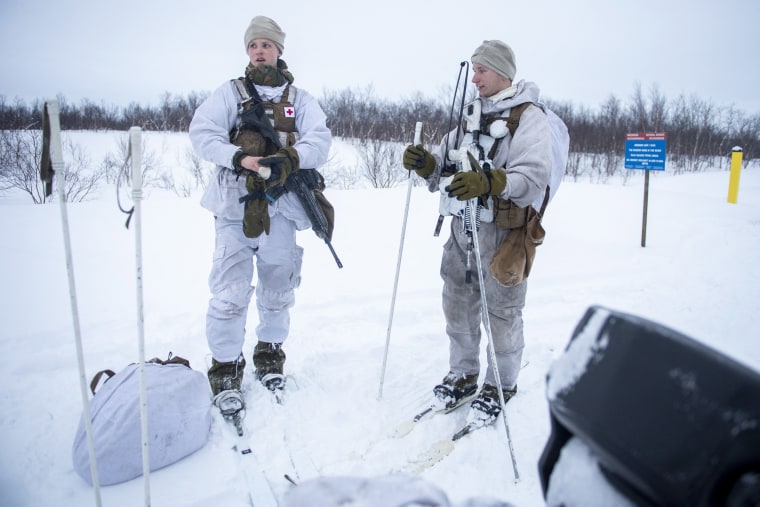 Norway's border patrol was alerted about an illegal crossing of a man, only identified by the authorities as a foreign citizen, who was then arrested, Finnmark Police District Chief of Staff Tarjei Sirma-Tellefsen told NBC News.
"The man was arrested by a border patrol from the Norwegian Armed Forces and the police," Sirma-Tellefsen said in a statement, adding that the man had applied for asylum after crossing the border illegally Friday.
"The arrest of the man was undramatic," he said.
Medvedev's lawyer did not immediately respond to requests for comment. Norway's National Police Immigration Service declined to comment, citing a duty of confidentiality.
'Like cannon fodder'
Medvedev's defection and promise of potentially explosive testimony come after Wagner group founder Yevgheny Prigozhin claimed a high-profile battlefield victory.
The mercenary group's fighters have led the Russian push to capture the town of Soledar and the nearby city of Bakhmut in the eastern Donetsk province, an assault that has helped burnish Prigozhin's credentials as a challenger to the Kremlin's embattled military leaders.
But the fierce front-line fight has also come at a high cost for the mercenary group, with officials in Kyiv and its Western allies saying Wagner has thrown waves of ex-convicts at Ukrainian defenses.
"There were heavy losses, for one offensive we could have 15-20 killed in our squad," Medvedev said in a separate video posted by Gulagu.net from December. "They stopped considering us as people and began to practically treat us like cannon fodder," he said of the period after the prisoners arrived in the latter half of last year.
Medvedev said he grew disaffected after his contract was forcibly extended but also after he witnessed the mistreatment and even execution of prisoners who disobeyed orders or refused to fight.
"Some of the prisoners were buried on the spot and gave out as missing," he said, adding that he was aware of 10 executions.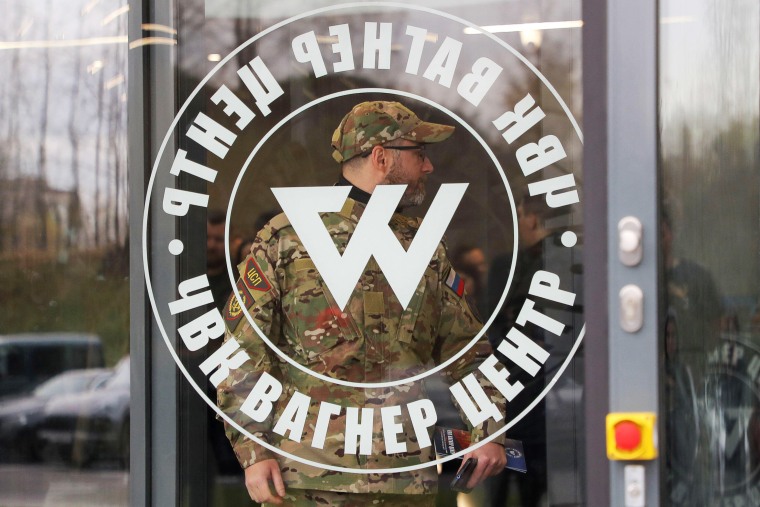 Medvedev's account comes two months after a video emerged showing a former Wagner mercenary allegedly being executed on camera with a sledgehammer. He said the man was part of his unit.
After fleeing the front lines, Medvedev said that Wagner had been pursuing him and that he was "in danger of death."
"I am a talking head for them. They kill such people," he said.
Medvedev was part of Wagner's Norwegian battalion, Prigozhin said in a statement that accused the defector of "attempting to mistreat prisoners" but did not address the claims about prisoners being executed or his contract being extended.
"Be careful, he's very dangerous," Prigozhin added.
Prigozhin has close ties with Russian President Vladimir Putin and has emerged from the shadows to challenge Moscow's ruling establishment as a new hard-line leader of the war.
The Wagner group had an estimated 50,000 fighters in Ukraine, White House National Security Council spokesperson John Kirby said in December, and was "emerging as a rival power center to the Russian military and other Russian ministries."