LONDON — A Russian former double agent is in critical condition in a British hospital after being exposed to an unidentified substance.
Former military intelligence officer Sergei Skripal was sentenced to 13 years in prison after being convicted in 2006 in Russia of spying for Britain. Reuters reported that Skripal had passed the identity of dozens of spies to the U.K.'s MI6 foreign intelligence agency. He was freed in 2010 as part of a U.S.-Russian spy swap that also included Anna Chapman, who was arrested in New York earlier that year.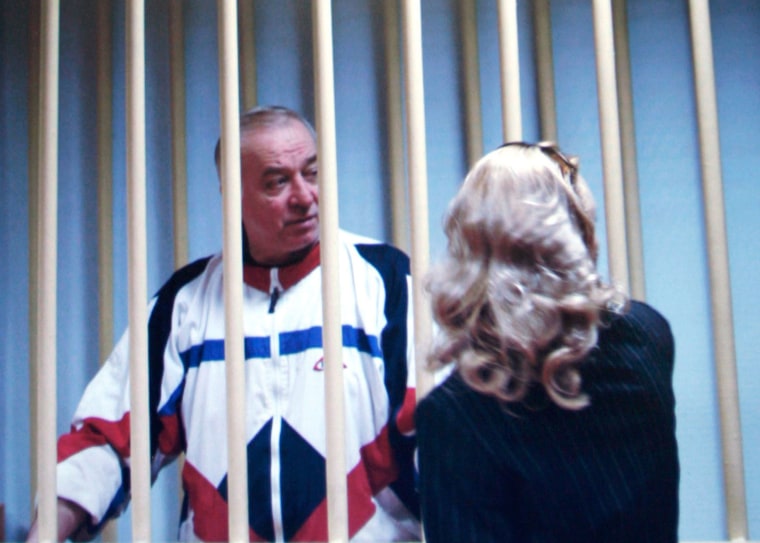 Skripal, 66, and his 33-year-old daughter Yulia were found unconscious Sunday afternoon on a bench in a shopping mall in Salisbury, about 90 miles west of London.
An urgent decontamination effort followed their discovery, with crews in billowing yellow suits working into the night spraying down the street and the hospital emergency room where they were taken closed.
An Italian restaurant and a pub were shut "as a precaution," but authorities said there is no further risk to the wider public. Both remained closed Tuesday.
Police said a small number of emergency services personnel were assessed after the incident and all but one have been released from hospital. Counterterrorism specialists were supporting police in their investigation.
Though authorities are trying to keep an open mind, the incident drew parallels to the death of former Russian agent Alexander Litvinenko, who was poisoned with radioactive polonium 11 years ago in London.
"I think we have to remember that Russian exiles are not immortal, they do all die and there can be a tendency for some conspiracy theories," Metropolitan Police Assistant Commissioner Mark Rowley told the BBC.
"But likewise we have to be alive to the fact of state threats as illustrated by the Litvinenko case."
Litvinenko, 43, was an outspoken critic of Putin who fled Russia for Britain six years before he was poisoned. He died after drinking green tea laced with the rare and very potent radioactive isotope at London's Millennium Hotel.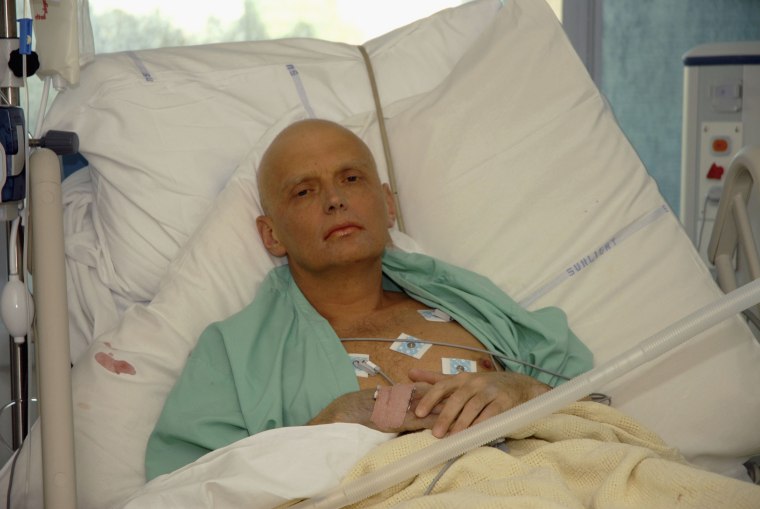 In a report published in 2016, a British judge found that Litvinenko was killed in an assassination carried out by Russia's security services — with the likely approval of President Vladimir Putin. Russia has denied any responsibility for Litvinenko's death.
Skripal was arrested in 2004 and later admitted betraying agents to Britain's MI6 in return for money, some of it paid into a Spanish bank account, Russian media reported at the time.
While there is no evidence of any Kremlin connection in Skripal's case, intelligence analyst Glenmore Trenear-Harvey, who formerly worked for MI6, told NBC News he believes the case has the hallmarks of Putin's involvement.
"For this to be in a shopping mall, for this to be in public, and for the fellow himself to be a former intelligence officer, immediately one looks to potential attackers, ultimately that would be as the result of President Putin authorizing it," Trenear-Harvey said, adding that the incident could serve as a warning to any dissidents within Russian security forces that "it might take some time, but we will get you."
Richard Walton, a former head of London's Metropolitan Police's counterterrorism command, cautioned against jumping to conclusions but highlighted that relations between the U.K. and Russia were already near the "breaking point."
"The investigation must take its course, but if this is state-sponsored terrorism, and it looks entirely possible, then it will have grave consequences," Walton said during an appearance at the Security and Counter Terrorism Expo in London.
British Foreign Secretary Boris Johnson said that there were still many questions about what happened to Skripal and his daughter, but added that "no attempt to take innocent life on U.K. soil will go unpunished."
Moscow said Tuesday it was ready to cooperate if Britain requested help in investigating the Skripal case.
Kremlin spokesman Dmitry Peskov called the incident "a tragic situation."
Yuliya Talmazan and Michele Neubert reported from London. Keir Simmons and Nick Bailey reported from Salisbury, England.