A former assistant for disgraced movie mogul Harvey Weinstein refused to be silenced any longer by a gag order she signed 20 years ago.
Zelda Perkins, who worked for Miramax studios' British offices in the 1990s, testified Wednesday in front of British Members of Parliament on the Women and Equalities Committee about the legal pressures that forced her to avoid any discussion about the reason she left Weinstein's employ: Solidarity with a female colleague who accused the movie mogul of an attempted rape at the 1998 Venice Film Festival.
"It was humiliating and degrading," Perkins told the comittee. "I was made to feel like I was in the wrong for trying to expose his behavior."
And the $177,000 settlements that the two women received came with a huge price tag: Terms of the non-disclosure agreement — which Perkins said they were harangued to sign — were so strict that they could be held legally responsible if family or friends disclosed any details.
Also, neither woman could seek psychiatric counseling over Weinstein's alleged actions — unless the therapist also signed an NDA.
Her friend "sought counseling but she never, ever discussed the events because she was so afraid of this agreement," Perkins said. "She felt she was not allowed to."
But Perkins said she did manage to get wording included requiring Weinstein to be forced into therapy and required the company to act when any future sexual misconduct accusations occurred.
"Essentially we were defrauded," she told the official inquiry into sexual harassment in the workplace.
"We signed that agreement with the belief that Miramax and Harvey Weinstein would uphold their obligations."
Perkins said she realized that her former employers didn't comply with their side of the bargain after dozens of actresses came forward to accuse the Hollywood producer of sexual harassment or sexual assault late last year.
Weinstein has denied all accusations of non-consensual sex through his legal team.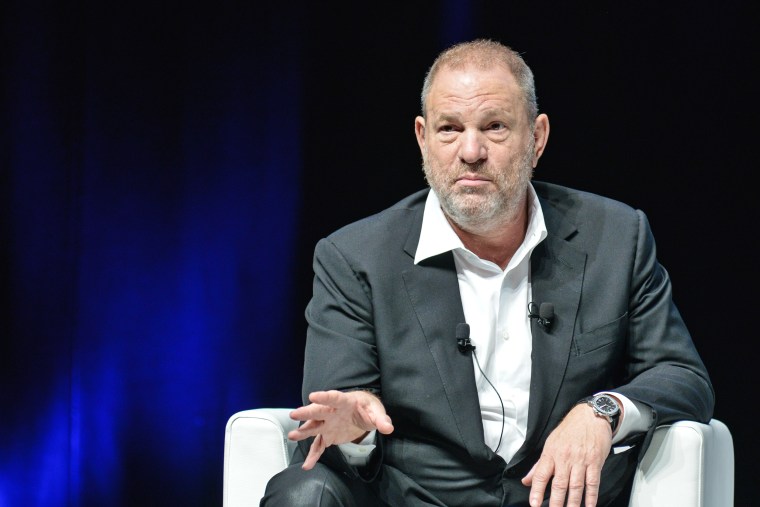 So she went public with her account late last year, shortly after the first reports of the scandal that shook the film industry.
"(Perkins) was the first one to break the system of NDAs Harvey Weinstein used to keep women silent, so that was significant," Melissa Silverstein, founder and publisher of the news site, Women and Hollywood, told NBC News on Wednesday. "Her stepping forward and speaking out about this, enabled other people to do the same."
Silverstein added that the British inquiry is an important milestone, "as the first body of government to address the tactic of NDA which are used to silence women on a regular basis."
The controversy of their use on this side of the Atlantic has come under scrutiny again this week in the wake of adult film star Stormy Daniels's claims against Present Trump.
"The problem is they are used abusively and within the law," Perkins testified. "There isn't enough regulation and there isn't a framework to protect the victims of the situation."
CORRECTION (March 28, 2018, 4:50 p.m. ET): An earlier version of this article misstated the name of the news site that Melissa Silverstein founded. It is Women and Hollywood, not Women in Hollywood.