Two Americans were killed in Tajikistan in what the U.S. Embassy described as a "senseless" car-and-knife attack on a group of seven cyclists.
Two other tourists — one Swiss, the other from the Netherlands — were also killed.
The Islamic State claimed responsibility, and on Tuesday released a video purporting to show the attackers pledging allegiance to the group. However, U.S. officials have not confirmed ISIS' involvement and the Tajik government blamed local Islamists.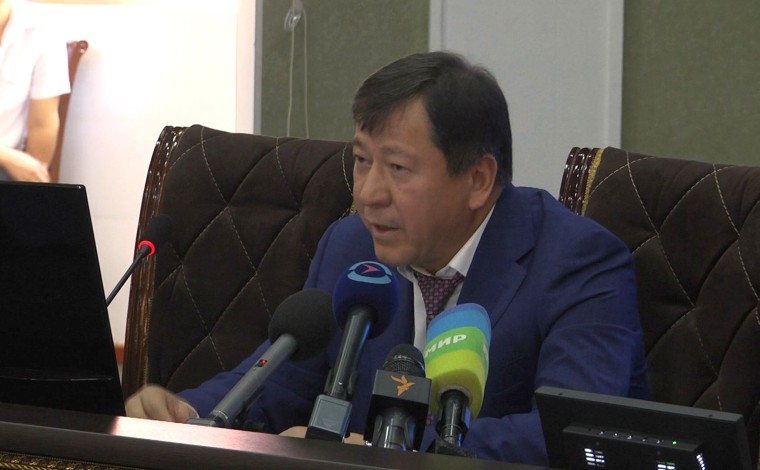 Another cyclist injured in Sunday's attack was stabbed and in stable in condition, Interior Minister Ramazon Rakhimzoda told a news conference Monday. A sixth was in shock, while the seventh cyclist was unharmed.
In a statement, the U.S. Embassy in Dushanbe said a car with Tajik citizens struck the cyclists in Danghara, south of the former Soviet republic's capital. The occupants got out and began stabbing the cyclists.
"We condemn the senseless attack, offer our deepest condolences to the families of the victims, and wish the injured a speedy recovery," the statement said. "Because of privacy concerns, we are unable to share further details about the U.S. citizens."
Rakhimzoda said one of the suspects was later detained, while another was killed and three remained on the run.
A State Department spokesperson referred questions to Tajik authorities and said American officials were working with local investigators.
It is the first known attack of its kind targeting Western tourists in Tajikistan, a remote state located north of Afghanistan in towering mountains where Islamists fought an insurgency against a Moscow-backed government in the 1990s.
Tuesday's video from Amaq Media, the mouthpiece of Islamic State, purportedly shows five young Tajik men pledging allegiance to the terrorist group in front of its flag, according to security consulting firm and NBC News partner Flashpoint Intelligence.
Earlier, Tajikistan's interior ministry blamed the Islamic Renaissance Party of Tajikistan for the attack, citing what it said was the confession of a detained suspect.
However, that group's leader-in-exile Muhiddin Kabiri told Reuters: "We completely deny the illogical allegation by the interior ministry and condemn this terrorist act. This [statement] draws the attention away from the real criminals."