PATHANKOT, India — Indian security forces on Sunday continued to try to secure a major air force base near the border with Pakistan where an attack by suspected militants left at least 11 people dead, amid reports of fresh gunfire at the compound.
The attack on the Pathankot air force base, which started before dawn Saturday, left seven Indian troops and four gunmen dead, and is seen as an attempt to undo recent improvements in the relationship between archrivals India and Pakistan.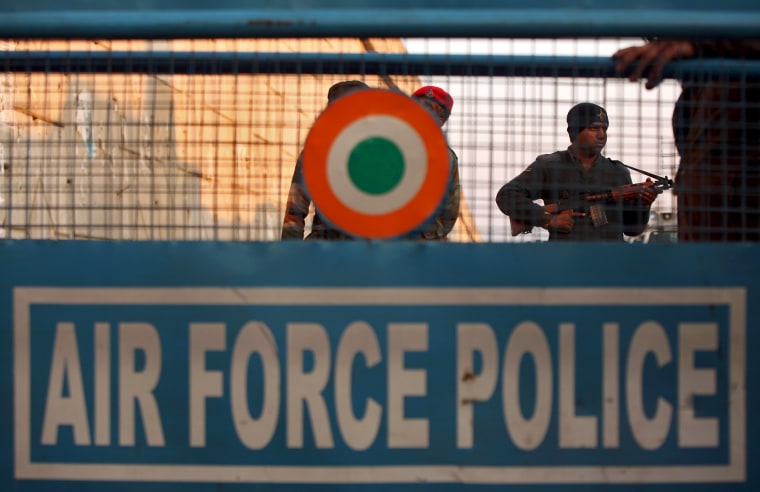 Combing operations were continuing at the base Sunday, air force spokeswoman Rochelle D'Silva said. Officials gave no other details about the situation at the base, but by late Sunday afternoon there was no word that it had been secured.
At least one grenade blast was heard from inside the compound Sunday morning and several television channels reported that there was fresh gunfire later in the day. At least seven trucks with soldiers and several armored vehicles were seen entering the base, but officials declined to comment.
Since Saturday morning, the base has been swarming with air force commandos, troops from India's elite National Security Guard and local police.
The number of troops killed in the attack rose to seven on Sunday, after four soldiers succumbed to their injuries overnight and another died after being wounded in an explosion, officials said.