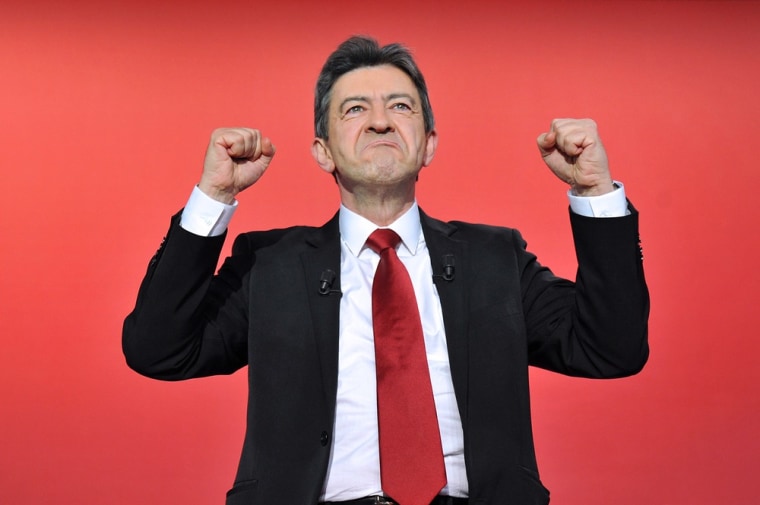 LONDON – My daughter Juliette is thirty-something, a former executive assistant to a top CEO, a mother of two and expecting her thirdchild. Her husband, Nader, is a designer and engineer of energy systems. They are upwardly mobile, and they are both French, living in Paris.
While they hardly see themselves as radicals, they did something Sunday that even surprised them: They voted for Jean-Luc Melenchon – the fiery former Trotskyist backed by the Communists – in the first round of the French presidential elections.
I wasn't too surprised. Both Juliette and Nader are articulate, independent adults who, like many French people, often vote with their hearts in the first round of balloting, and then with their heads, or wallets, in the key run-off two weeks later.
But why Melenchon? Was this just a creative way to let off steam? A protest vote?
"Well, it's true, we were probably voting with our hormones this time around," Juliette admitted. "But people are so fed up with [President Nicolas] Sarkozy, it wasn't like our votes weren't well thought out.'"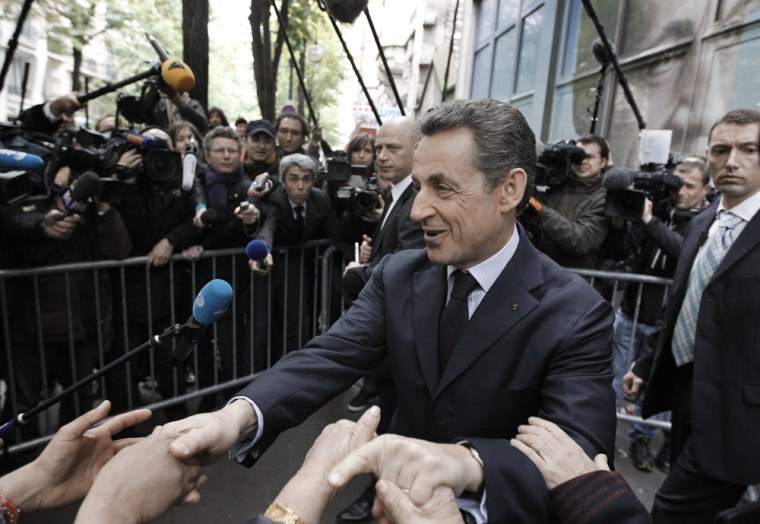 Waking up Monday morning, she and Nader were trying – much like the rest of the nation – to sort out their mixed feelings about what had happened.
Sarkozy, Hollande advance in French vote; far right's Le Pen gets 20 percent
Most of all, they said they were "shocked" by the record near-20 percent of the vote garnered by Marine Le Pen, the extreme-right National Front candidate who ran on a platform of cracking down on immigrants and beefing up France's borders.
Nader, a French-Arab whose parents immigrated to France from Tunisia and Yemen in the 1960s, is only too aware of the tinderbox such a policy would set off within the French Muslim community.
At the same time, they were "pleased" that Socialist candidate Francois Hollande won the first round – with a modest 29 percent of the vote – and believe he'll be the next French President.  They were also surprised Sarkozy did so well – less than 2 percent behind Hollande – and that "the trickster" might still find a way to pull a rabbit out of his hat.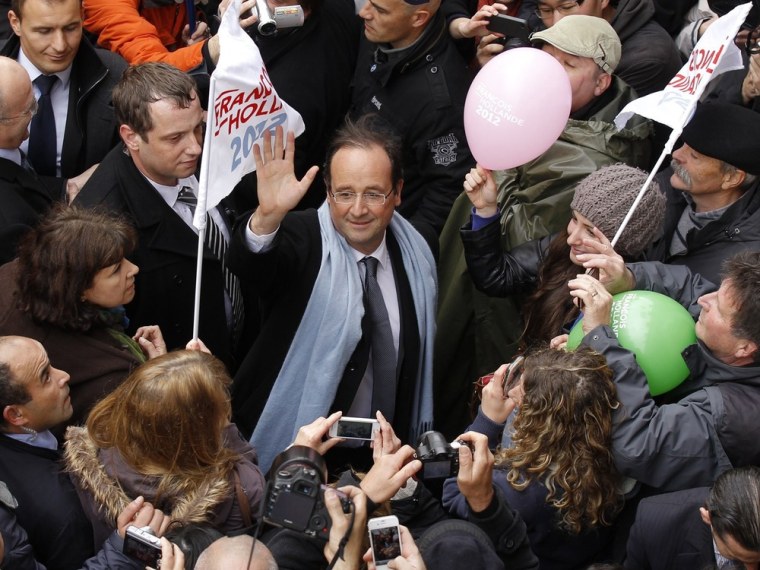 His most likely rabbit is an appeal to Le Pen's right-wing constituents. On Monday, Sarkozy was out stumping, wooing Le Pen voters with a pledge to get tough on immigration and security. The irony that Sarkozy's relatives immigrated from Hungary and Greece during the chaos of the early 20th century seemed to be lost on no one except Sarkozy himself.
But Hollande's political tap dance over the next two weeks may be even trickier than Sarkozy's, as Hollande needs to win over not only French voters such as Juliette and Nader, who went for Melenchon in the first round, but also a significant number of "centrists," many of whom believe that Hollande is just window-dressing for France's old diehard Communists.
In other words, Hollande will have to prove to the left that he's strong enough to defy Germany's Prime Minister Angela Merkel and the other Eurozone rulers with promises of stimulating the French economy, but not alienate his center with too much talk of tax and spend.
Impossible? That's what Sarkozy's camp – and many economists – are saying.
Certainly, the international financial markets are worried about the prospect of a Hollande presidency on Monday. The euro fell 1 percent, U.K. blue chips dropped 2 percent, while the Dow-Jones industrial average plummeted more than150 points at the starting bell and was down all day.
4-month presidential campaign with no television ads? Welcome to France
But there's no great belief, even among his supporters, that Sarkozy can bring anything new to the table to solve France's two key problems: stalled growth and high unemployment.
While he talks about austerity and reforms, he hasn't had the courage to impose either on an electorate who still deeply believe that the French model of a government-subsidized "worker's paradise" is the best on Earth, and mustn't be tampered with.
So forget about the polls. The real campaign has just begun. This French presidential election – like so many before it – is now shaping up to be a photo finish between the Left and the Right, and whose voodoo can bridge the two sides.
More world news from msnbc.com and NBC News:
Follow us on Twitter: @msnbc_wor