PARIS — France's far-right National Front expelled founder Jean-Marie Le Pen on Thursday in a bid to shed the party's anti-Semitic reputation and bolster his daughter Marine's prospects in a presidential election bid.
The decision to sideline the 87-year-old Le Pen was taken by the Front's executive committee after several hours of discussions with him.
"At the end of the meeting held today, the executive committee of the Front National...deliberated and decided, by the required majority, to exclude M. Jean Marie Le Pen as a member," the party said in a statement.
The expulsion followed several earlier attempts to remove him.
Marine Le Pen, who took over the party leadership from her father in 2011, has been trying to rid the party of its anti-Semitic image and position it as an anti-immigrant, Eurosceptic force offering protectionist economic policies.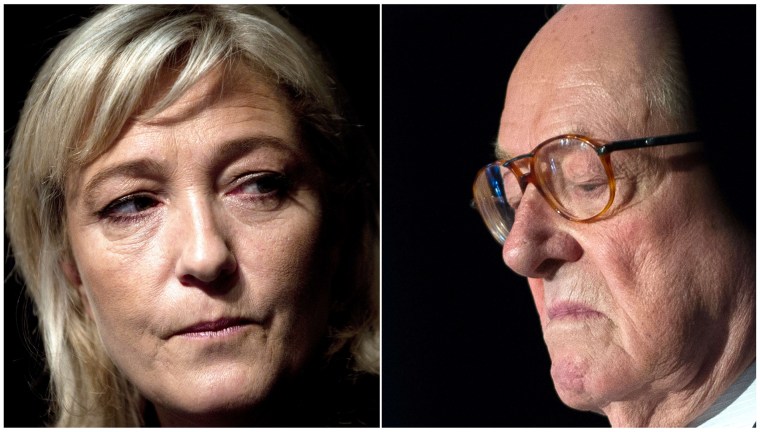 Jean-Marie Le Pen triggered the feud in April by renewing past declarations of his view that the Nazi gas chambers were a mere "detail" of World War Two.
That prompted Marine Le Pen to move against her father, fearing that the issue could threaten her party's quest for mainstream power in France. Polls show her on track to make it to the second, run-off round of the presidential election in 2017.
He has vowed not to go without a fight. Courts have twice this year overruled as illegal the party's attempts to sideline Le Pen senior, who was the party's honorary president, after he appealed against their actions.
History shows ejecting him carries risks. The party suffered sharp declines in the late 1990s after a messy split between Jean-Marie Le Pen, then its leader, and party number two Bruno Megret.