PARIS — National Front founder Jean-Marie Le Pen disowned his daughter and the party leader, Marine, on Tuesday after she suspended him from the far-right French movement, saying he hoped she would lose the 2017 presidential election.
The party's executive committee, chaired by Marine Le Pen, suspended his membership on Monday and said it would strip him of his title of honorary chairman after he repeated his view that Nazi gas chambers were a mere "detail" of World War II.
Marine Le Pen, who succeeded her father as party chief in 2011, has sought to rid the party of its anti-Semitic image and position it as an anti-immigrant force to woo voters before the 2017 presidential elections. Opinion polls indicate she could make it to the second round of the 2017 election but not win.
The war of words between them escalated after his suspension, with the former paratrooper saying it would be "scandalous" if she were to become head of state.
"I'm ashamed that the president of the National Front has my name," he said in an interview with Europe 1 radio on Tuesday. Late on Monday, he had already suggested his daughter get married so as to change her family name.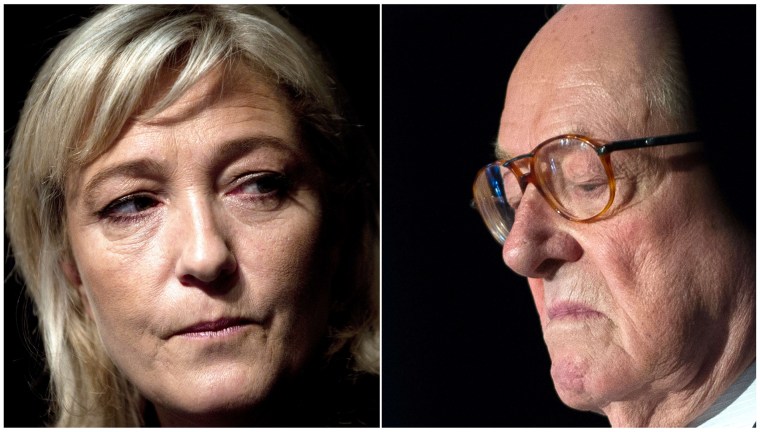 IN-DEPTH
— Reuters