More than a thousand people marched in support of captured Mexican drug lord Joaquin "El Chapo" Guzman in the capital of his home state on Wednesday, calling for his freedom.
The largely young crowd, many dressed in white, bore signs that read "We want Chapo Freed" and "We demand no extradition" as they filed across the center of Culiacan, in the northwestern state of Sinaloa, to a church on a palm tree-lined plaza.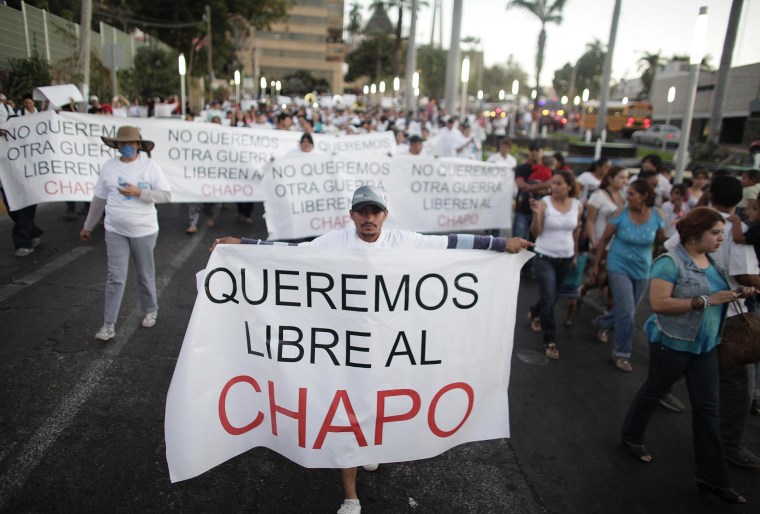 Some in the crowd credited Guzman and his gang for keeping the city free of the extortions and kidnappings that plague other parts of Mexico, where rival gangs reign. One printed sign said: "We respect El Chapo more than any elected official."
— Reuters