MARSEILLE, France — Far-right leader Marine Le Pen's drubbing in France's presidential election delighted Moussa Koité, the rector of a cavernous mosque concealed behind a nondescript storefront near the city's train station.
But he had no doubt the hatred, fears and economic anxieties that propelled Le Pen's rise — and which he has endured since arriving from Senegal 45 years ago — would persist long beyond Sunday's defeat.
"These things are older than Marine Le Pen," the 59-year-old told NBC News a day after centrist candidate Emmanuel Macron's crushing win. "The French politicians are lying to the French people because they put the Islamist problem and the immigrant problem in their heads. It's wrong."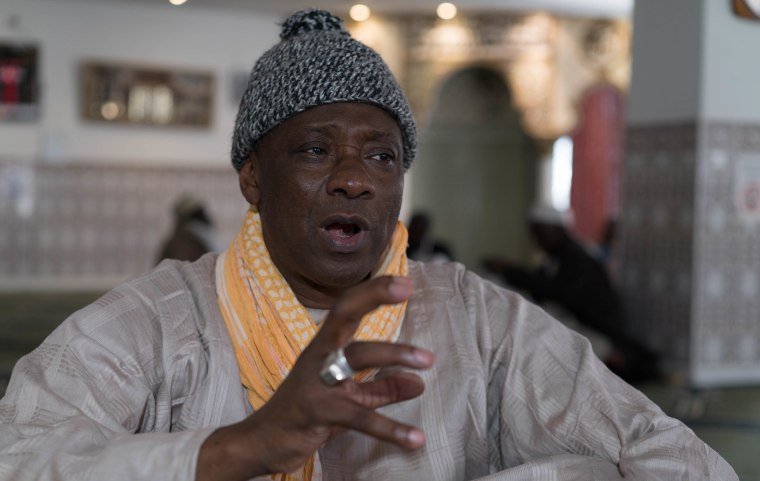 Liberals and moderates around the world publicly celebrated the vote as a sharp rebuke not only to Le Pen — whom a French court once ruled could be described as a "fascist" — but to the global populist, anti-immigration trend she seemed to represent. However, her election performance also marked the arrival of a party widely viewed as racist, xenophobic and anti-Muslim to the mainstream.
Macron supporters have been both publicly elated at Le Pen's failure and quietly shocked at her relative success: Even in losing she managed to secure almost 11 million votes — more than 1 in 3 of the total cast.
That represents a record-setting peak for her far-right National Front — about twice the number of votes her father gathered in 2002 — and cemented a place in France's political establishment.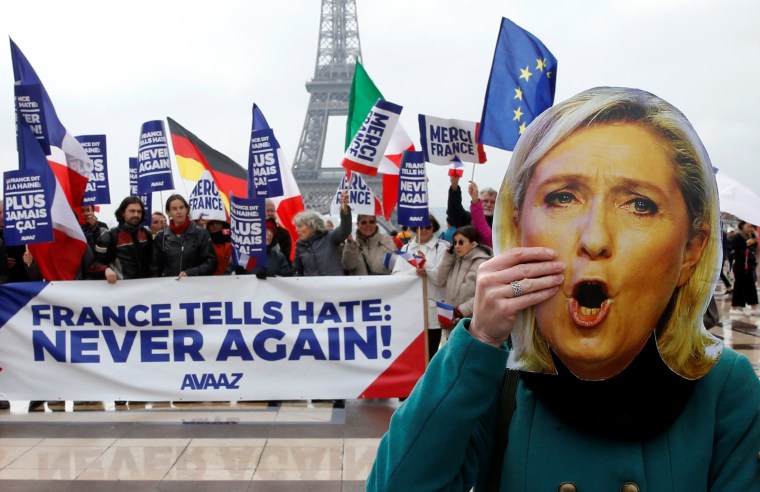 That uncomfortable contradiction finds its home in France's second city, a sun-starched, crime-addled Mediterranean port that boasts both a substantial Muslim population as well as one of the country's strongest Le Pen followings.
Le Pen earned more than 27 percent of the votes in the wider Bouches-Du-Rhone region among 11 candidates during the first round of the election compared to Macron's fourth-place total of 19 percent.
Macron eventually won the region in Sunday's binary run-off with 55 percent, a relatively narrow victory for a race that gave Le Pen victories in only two of France's 102 areas nationwide. Macron took around66 percent of the popular vote.
Much of her support elsewhere in France, particularly in its post-industrial north, were motivated by Le Pen's nationalist economic agenda, primarily her push to abandon the euro, leave the European Union and implement other protectionist policies.
Related: France Shrugs Off Populism With Huge Vote for 'Nobody'
But Koité said the anti-Islam planks in Le Pen's platform are exposed in Marseille — and he blames the politicians for inciting what he considers a normally tolerant French public.
"Being Muslim in this country it's very, very difficult because the politicians are using Muslims to create division," he said as he sat cross-legged on the floor of the Bilal Mosque two days before the vote. "The only things they say about the Muslims are bad things. And people, in their imagination, all the Muslims are terrorists. It's not true."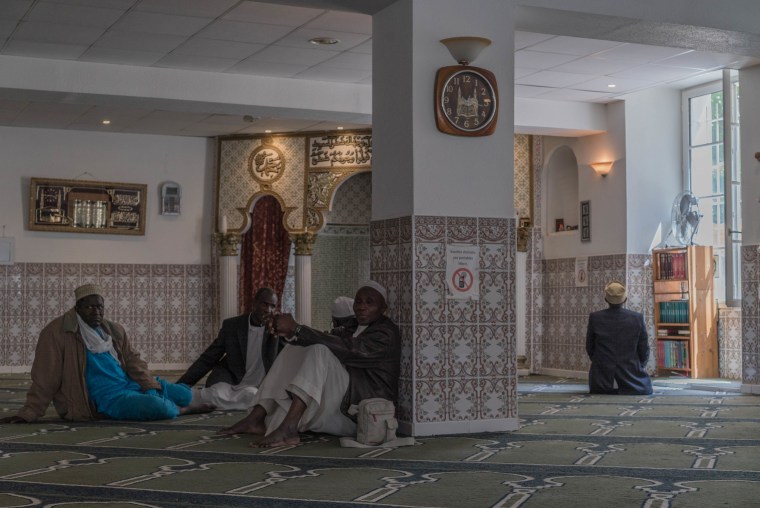 That anti-Islamic message resonates in Marseille — where more than 30 percent of the population is Muslim. So it's no wonder Le Pen chose Le Dôme de Marseille stadium for her last rally before the late April first-round vote. It was there, before 5,000 flag-waving admirers, that Le Pen pledged to block the "interlopers" who wished to "transform France into a giant squat."
Le Pen served that substantial helping of red meat only a day after police had arrested two French jihadis in Marseille and accused them of planning a massive, ISIS-inspired terror attack.
Koité insists that Marseille's Muslim community is as opposed to terrorism as the rest of the French public and have played a singular role in turning potential terrorists over to the police.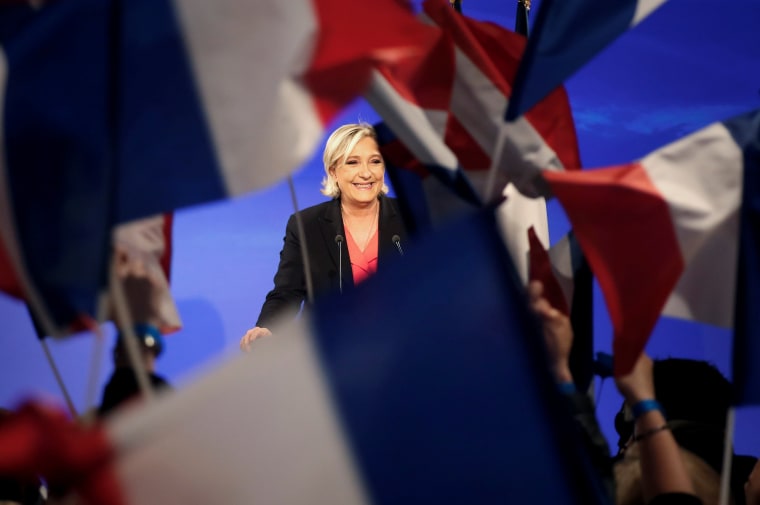 And the country's politicians tend to forget the contribution of France's colonial citizens' to protecting France during its gravest security lapses, he said.
"Our grandfathers did all the wars. The First World War with the French. The Second World War. They liberated this country," he said. "But now they don't want to see us because economically, things are difficult."
While Le Pen and her National Front cites economics and security as their top concerns, their primary preoccupation seems to be with cultural pollution.
Stéphane Ravier grew up in Marseille's tough northern 7th Secteur and in 2014, was elected its mayor (Marseille has multiple mayors on the neighborhood level). Months later he became one of the two first National Front members to take a seat in France's Sénat, or upper legislative house.
But he's better known for a 2016 incident in which he halted a Muslim wedding because one of the bridesmaids was wearing a niqab, or full-face veil. He insists he was simply enforcing France's law on laïcité, or state secularism.
When Ravier's opponents argue that Marseille was built by earlier waves of Italian and Spanish immigrants who were largely welcomed, he agrees.
The problem isn't immigration, but "communautarianisme" — what he considers the more "Anglo-Saxon" model of ethnic enclaves who live separately while avoiding assimilation.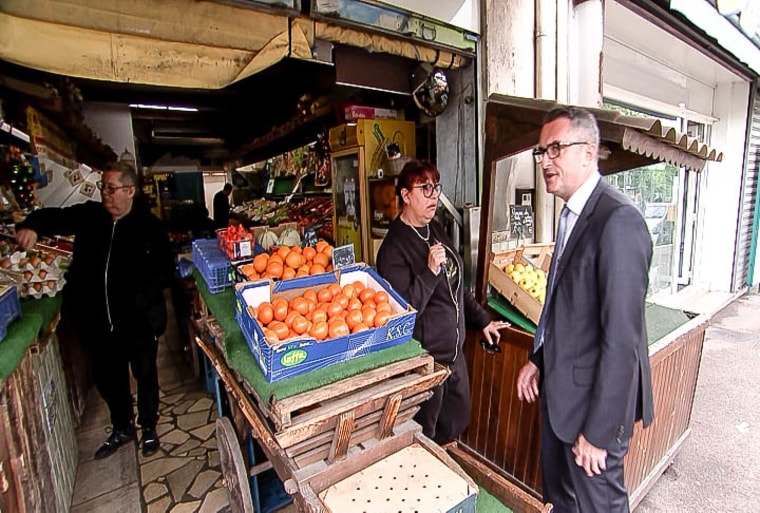 "I ask foreigners to make the effort that foreigners of European origin made when they came to France to avoid this situation of communautarianisme, this situation that fractures," he said while walking next to the north Marseille apartment block in which he grew up.
The Muslim call to prayer sounded, but he ignored it. He rattled off a list of Muslim demands: Gendered visiting hours for swimming pools, women who insist on female doctors at public hospitals, full face veils, and the mushroom-like budding of mosques.
"There are demands from the communities that drives us to live in tense situations," Ravier said.
Barely a minute passed without a passerby greeting the well-dressed Ravier, kissing his cheeks or inviting him into their shops.
One fruit-seller spoke to Ravier at length. Marie Helene Eollovi, 55, said that while she "supports no one" the mayor was "very, very good."
"It's not a question of racism to explain the rise of the National Front," she said between drags of her cigarette. "We never had the National Front. And people say we never tried with the National Front and maybe it's a party with whom we should try out."
The disenchanted voter is a profile on which Le Pen seems to rely: Disappointed with the right and recently enraged by the left. In speech after speech, Le Pen seemed to ask the French public, "Why not vote for me?"
Macron nodded to that sentiment in a rousing acceptance speech before adoring crowds at the Louvre on Sunday evening, assuring millions of Le Pen supporters that even he, a wealthy former investment banker, understood and would represent their grievances.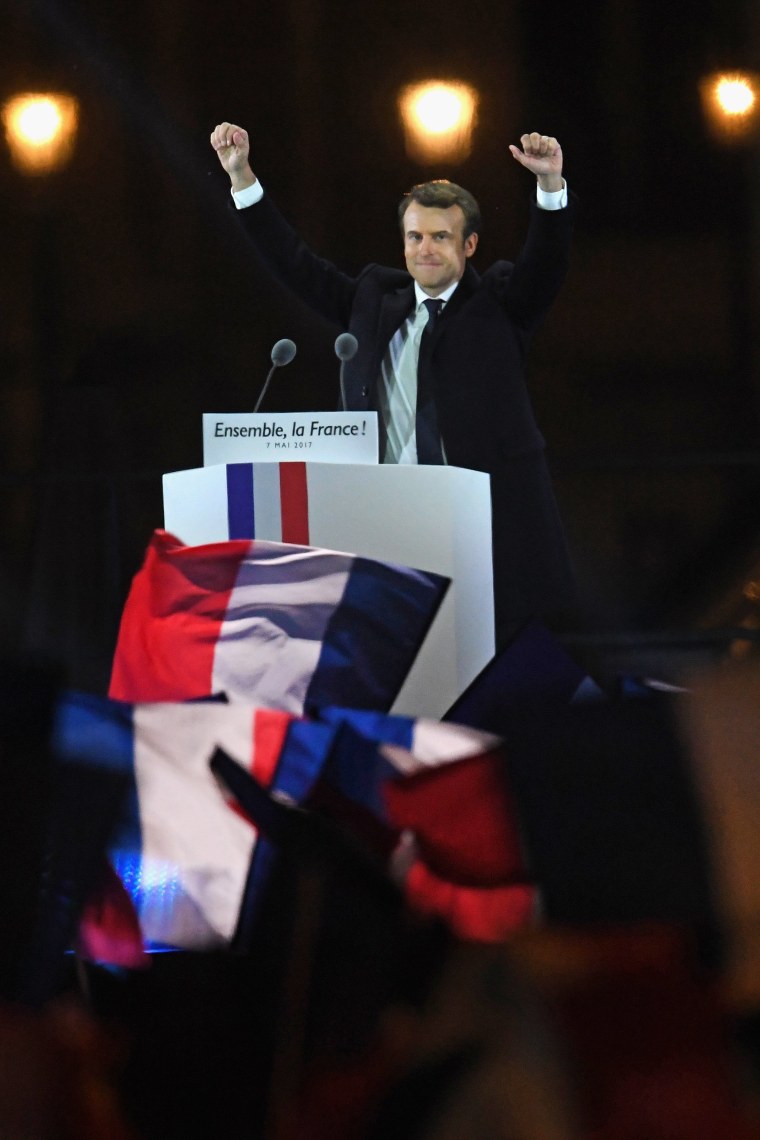 But Macron operatives say many of those grievances, while deeply felt, are difficult to understand and harder to fix. Government cannot easily respond to general expressions of anger.
"Marseille people are very rebellious," said Corinne Versini, a spokeswoman for Macron's En Marche! Party in Marseille. "Sometimes they vote for populism just to show that they are not happy."
But thanks to Le Pen, the easy-answer politics of scapegoating — blaming distant entities such as Islam, immigration, the European Union and high finance — have already taken hold.
The next struggle for justice may be among ordinary people in places like Marseille, far from the halls of power in Paris.
"We have big discrimination in this country," Koité said. "To say that we people, the African people, are not integrated — they don't give them the chance!"