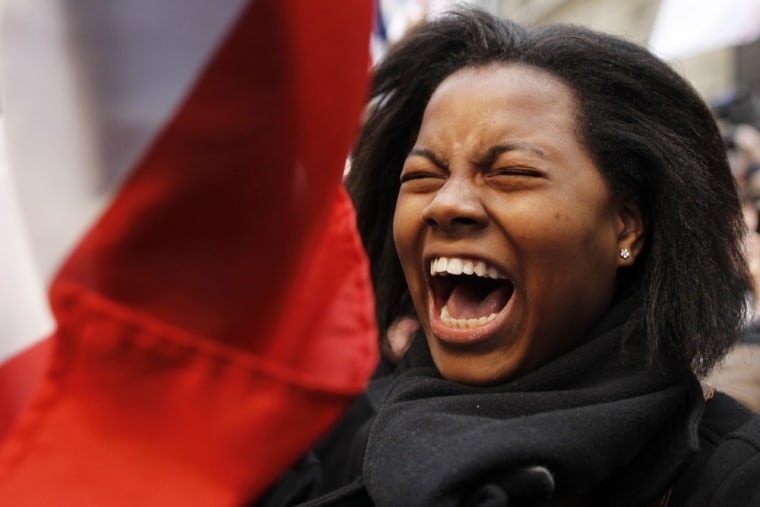 Reuters reports — Far-rightist Marine Le Pen threw France's presidential race wide open on Sunday by scoring nearly 20 percent in the first round -- votes that might determine the runoff between Socialist favorite Francois Hollande and conservative President Nicolas Sarkozy.
Hollande got 27.5 percent, compared to Sarkozy's 26.6 percent, and the two will meet in a head-to-head decider on May 6.
A 4-month presidential race? Welcome to France
But Le Pen's record score of 20 percent was the sensation of the night, beating her father's 2002 result and outpolling hard leftist Jean-Luc Melenchon, in fourth place with 10 percent. Centrist Francois Bayrou finished fifth with nine percent. Continue reading.