PARIS — The bird flu epidemic in southwest France, home to most duck and foie gras producers, has led to more than three million poultry being killed and its rapid expansion is making producers fear the worst for the region's entire flock.
France and Hungary have been the countries hardest hit by the highly contagious H5N8 avian flu virus that has been spreading across Europe as well as Middle eastern countries in the past three months.
The government launched a massive cull in early January to contain the virus and said a month ago it would scale back preventive slaughtering after its spread slowed.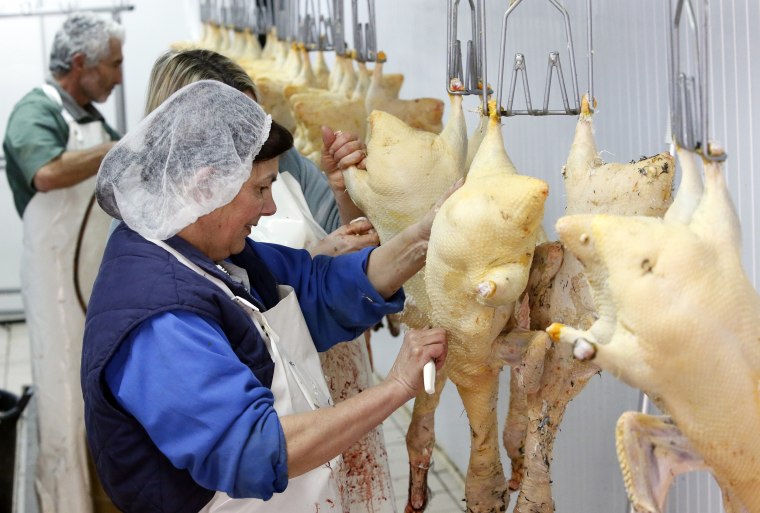 But the number of farms infected has continued to rise with 249 outbreaks detected by Feb. 15.
Foie gras producers estimated the number of poultry killed or culled due to bird flu in France at more than 3.2 million birds by Wednesday and forecast this would reach 3.4 million as the government extended the slaughtering area.
The toll was likely to rise as new outbreaks continue to be detected daily, notably in well protected duck and chicken farms, Marie-Pierre Pe, general secretary of foie gras producers group Cifog, told Reuters.
"I'm very pessimistic," Pe said. "I'm starting to fear we won't be able to stop this without totally emptying the area."
Producers of duck and goose liver pate have been particularly hit by the virus as their rearing methods, which involve keeping birds outside and then moving them to force-feeding and slaughtering buildings, raise the risk of the virus spreading.
Foie gras is considered a gourmet food in Western and Asian cuisine, but the practice of force-feeding has often been criticized as cruel by animal activists.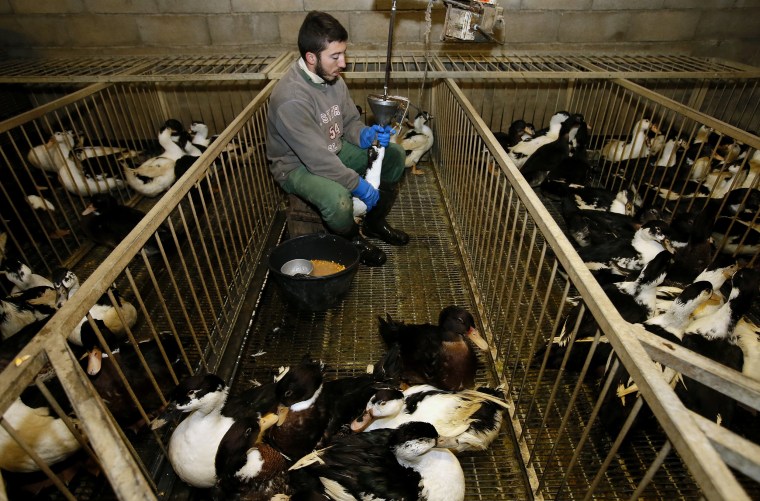 Other poultry such as chicken and guinea fowl have been hit at a lesser extent by the virus, notably because they can often be kept indoors if needed.
However, many chicken producers have seen their flocks destroyed by a plan to cull all types of poultry within 0.6 mile of farms where birds have been found or suspected to be infected by bird flu.
The H5N8 virus has never been found in humans and is different from ones found in Asia, notably H7N9, which has killed 100 people in China since October.
French farm minister Stephane Le Foll said on Tuesday the bird flu crisis, the second in as many years in France, showed the foie gras sector needed to review its organization.
"It is certain that the security rules in transport have not been respected and we will need to be vigilant," Le Foll told the National Assembly.
Cifog will hold a meeting in the southwestern city of Bordeaux on Thursday to discuss the crisis.