Two frozen bodies uncovered in the Swiss Alps this week are only the latest secret shrinking glaciers around the world have given up.
Ice has entombed — and then returned — numerous objects over the years, ranging in size from dormant bacteria to warplane wreckage.
The items are often perfectly preserved, as was the case with this week's glacial discovery: A couple who had gone out to the meadow outside their Swiss home to milk cows 75 years ago — and never came back.
Cold, dark, and oxygen-starved, the depths of glaciers are equivalent to the "sci-fi of cryo-preservation in nature," said Dr. Twila Moon, a research scientist at the National Snow and Ice Data Center.
"The ice can be both this great tool of preservation, but it can also do funny things to pull apart and warp large objects especially," like aircraft, Moon told NBC News.
Either way, more and more such discoveries are likely to surface in coming years due to climate change, she said.
"There's really no question," Moon said. "It's a simple function of ice loss, and, unfortunately, just as you bring ice into your freezer and put it into your glass of water or hold it in the warm air, it's the very same experiment that we're doing on a global scale."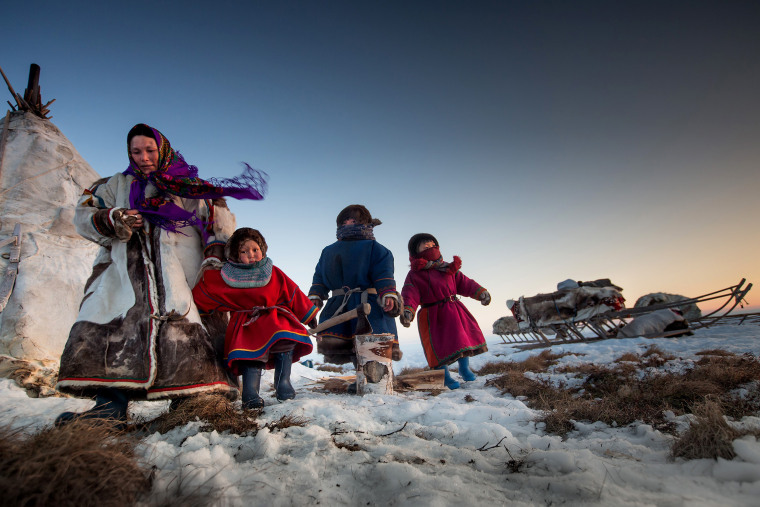 Here are notable icy findings from recent decades:
Ancient anthrax
At least eight people in a remote part of northern Russia were infected with anthrax and a boy died from it in August 2016 after a heatwave melted permafrost and uncovered an infected reindeer carcass in the Siberian tundra. More than 2,300 reindeer died in the region, which had last experienced an outbreak in 1941, reported the BBC.
Ötzi the 5,000-year-old Iceman
When hikers discovered a frozen corpse in the Ötztal Alps along the Italy-Austria border in September 1991, they had no idea the mummified body dated back to around 3300 B.C. Nicknamed Ötzi the Iceman, his body is one of the oldest and most well-preserved in existence: The glacier froze him and the high humidity in the area kept his organs and skin in good condition, reported The New York Times. He most likely died in an altercation, investigators and scientists concluded, but he also had various health issues, including an intestinal parasite.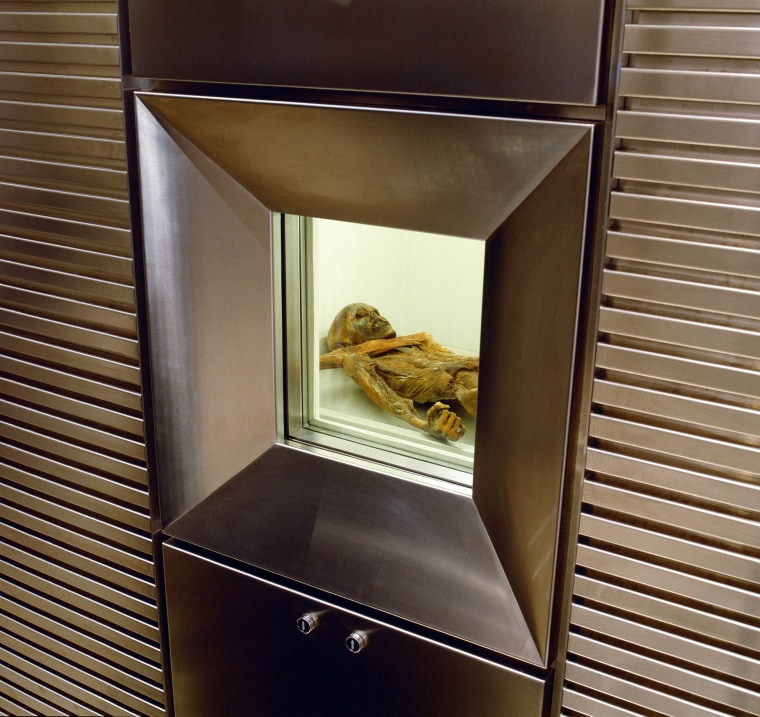 Lyuba the baby woolly mammoth
Reindeer herders found the carcass of a baby woolly mammoth in permafrost along the Yuribey River in Siberia in 2007. The month-old woolly mammoth, dubbed Lyuba, was incredibly well-preserved thanks in part to a bacteria that colonized her flesh, an expert told The Chicago Tribune. Lyuba, who may have died after choking on mud after falling into water more than 40,000 years ago, now lives at The Field Museum in Chicago.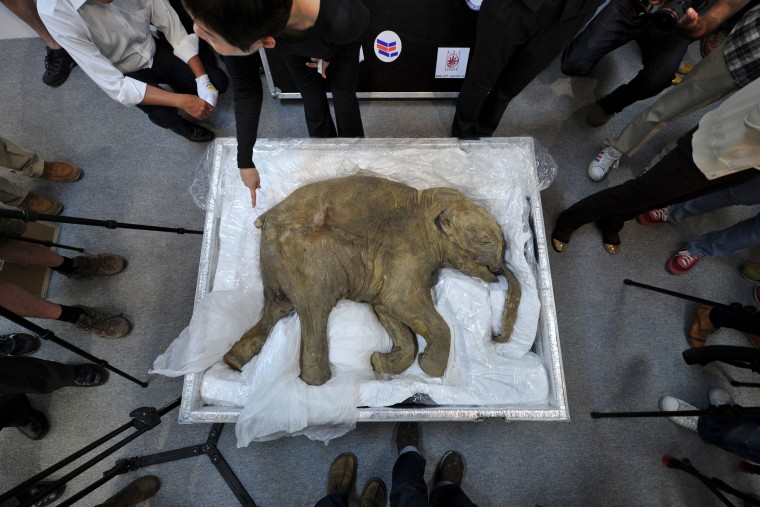 Legendary Everest climber George Mallory
The famed climber disappeared on Mount Everest's peak in 1924 and, 75 years later, mountaineers found his frozen body — complete with name tags and notes on his clothing, CNN reported in 1999. Mallory is believed to have reached the Everest summit nearly 30 years before Tenzing Norgay and Sir Edmund Hillary did, but what became of him during his expedition has always been a mystery.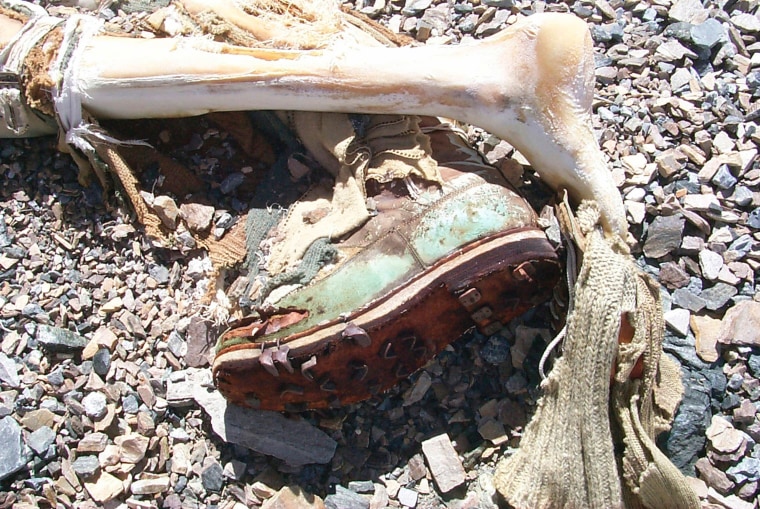 A World War II crew and their belongings
In 1941, a British warplane crashed on an Icelandic glacier, killing four servicemen. Pieces of the plane started appearing starting in 1995. In 2000, a pilot's watch, preserved enough that an inscription "From Dad" was still legible, plus a toothbrush and tins of corned beef, were uncovered, reported The Telegraph. In 2004, remains of the crew were finally found.
Wreckage from an Alaska plane crash that killed 52
For five decades, an Air Force plane was trapped inside Colony Glacier east of Anchorage after it crashed in 1952. Then in the summer of 2012, the glacier finally gave up wreckage from the doomed flight that killed 52 men. A year later, human remains emerged, reported the Alaska Dispatch News. At least 31 victims have been recovered, according to the Associated Press, thanks to searchers scouring the melting glacier dressed in safety gear and ice cleats.