TOKYO — Three former executives with the operator of Japan's Fukushima nuclear power plant have been charged with negligence for failing to prevent multiple meltdowns at the tsunami-struck facility.
Court-appointed lawyers indicted Tsunehisa Katsumata, chairman of Tokyo Electric Power Co. (TEPCO) at the time of the disaster, along with former vice presidents Sakae Muto and Ichiro Takekuro, public broadcaster NHK reported on Monday.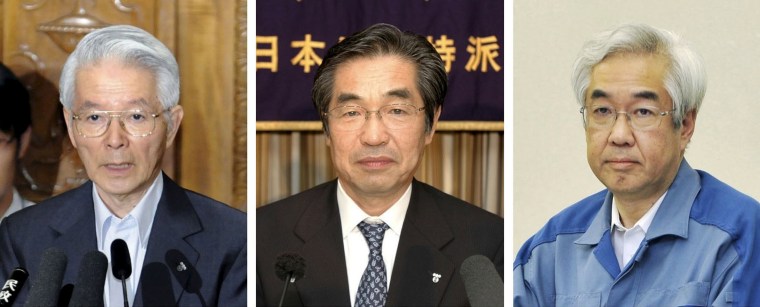 Several government reports have pointed to a lack of a safety culture and weak risk management at the utility, including underestimating tsunami threats leading up to the March 12, 2011, crisis.
A 2012 parliamentary probe described the meltdowns as a "man-made disaster," citing shortcomings with not only with the utility company but also with the nation's nuclear regulators.
Prosecutors have twice dropped indictments citing insufficient evidence, but in July a judiciary panel made up of Japanese citizens reviewed the case and ruled that the men should face trial, forcing the prosecutors to reopen it.
Related: What's a Meltdown? Fukushima Chiefs Didn't Read the Manual
According to NHK, the accused are expected to plead not guilty.
A spokesman for TEPCO said the company could not comment on the indictments.
"We will continue to do our utmost to sincerely address the issue of compensation, decontamination and decommissioning of the plant, and at the same time we express our unflagging resolve to ensure strengthening the safety measures at our nuclear power plant," he said.