TEL AVIV, Israel — Young, fearless, rebellious, idealistic and militant — these are some of the words security experts use to describe a growing terror threat facing Israel.
But they are not referring to Islamist extremism — they're talking about hard-line Jewish settlers called the Hilltop Youth. Some members of the settler splinter group are prepared to use violence to expand the country's official borders, establish a state modeled on the Jewish holy book and appoint a king.
"They are not willing to listen to anyone, including the most revered rabbis," according to professor Eitan Alimi of Hebrew University, who specializes in political protest and political violence. "They are fundamentalist in the sense that they try to go back to the pure and authentic way of living according to the Bible."
The phenomenon of Jewish extremism is not new — a Jewish hardliner assassinated Prime Minister Yitzhak Rabin about 20 years ago. However, it regained international attention after an arson attack in July on a Palestinian family's home in Duma in the Israel-occupied West Bank. Eighteen-month-old Ali Dawabsheh died that night and the toddler's parents succumbed to wounds within weeks and left behind a 4-year-old.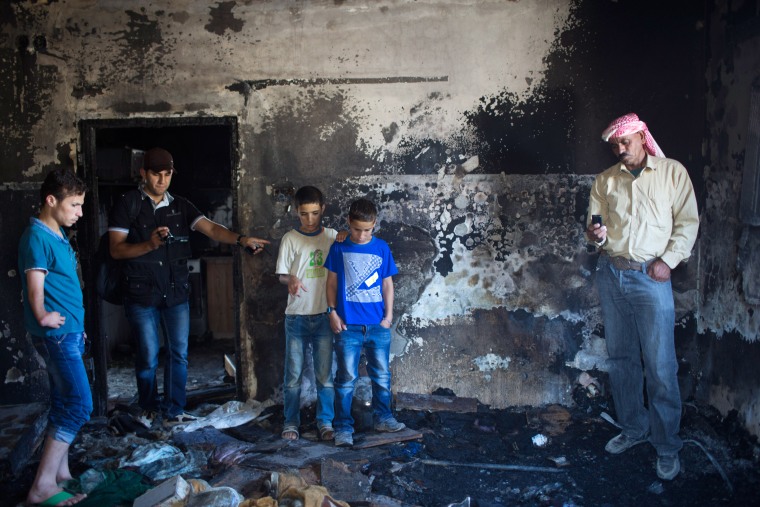 Prime Minister Benjamin Netanyahu immediately condemned the attack and described it as terrorism. On Sunday, two alleged extremists were charged in relation to the attack.
Israel's national police said in a statement that Amiram Ben Uliel was the main suspect in the attack and has been charged with racial murder. A minor has also been indicted on conspiracy charges, they added.
According to officials, "dozens" of suspects were arrested over the course of the investigation, which unearthed ties between the two suspects charged and several other Jewish extremist attacks.
On Tuesday, police arrested a Jewish groom and three others over a video in which wedding guests were seen celebrating the arson attack that killed Ali Dawabsheh. The video, which aired earlier on local media, showed a rowdy crowd of skullcap-wearing youths brandishing rifles and dancing to music with lyrics calling for revenge. Some also appeared to be stabbing photos of the slain toddler.
One former agent for Israel's Shin Bet domestic security agency told NBC News that Israeli society needs to wake up to the threat posed by Jewish extremists — who believe that "they not only should but that they have the right to hurt Palestinians."
"This phenomenon is growing, the numbers are rising, there are more extremists," said Dvir Kariv, who was among the first to interrogate Israel's most famous Jewish terrorist, Rabin's assassin Yigal Amir. "The phenomenon is also growing because we as a society are letting it raise its head."
Kariv stepped down from Shin Bet in 2012 after 22 years tracking Jewish extremists, during which time he got a good look at the new generation of hard-liners.
He described them as "young people with low social economic background coming from homes with problems."
Most were not raised in West Bank settlements — Jewish communities sometimes built illegally on Israel-occupied land — but now are based there and active in splinter settler groups.
"They grew up in major cities and when they ran away from their houses they went to the West Bank," he said.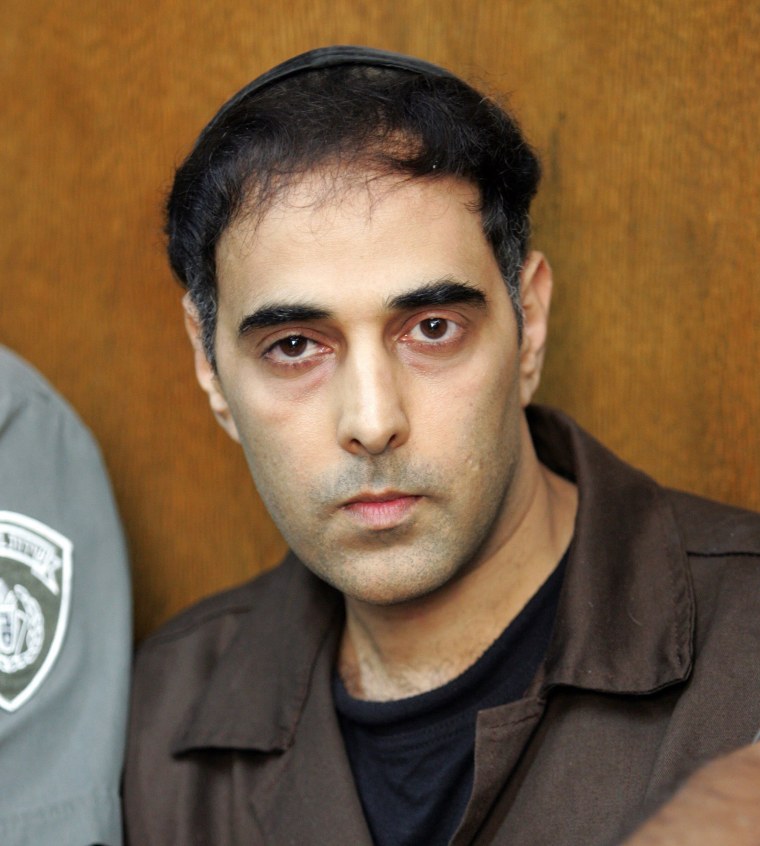 These settler splinter groups believe their traditional leaders aren't doing enough to ensure the future of their communities and often live in isolation without running water or electricity, Kariv said.
The fact that these cells are small — counting with a few hundred members who are sometimes as young as 11 — and very isolated makes penetrating them very difficult, he added.
The Hilltop Youth also present challenges for investigators once they're brought in, according to Kariv.
"These youths learn to keep silent during investigations and cut off ties with the authorities," he explained.
Under Israeli law suspects cannot be held longer than 30 days without being charged. If they're not talking, that means they often can be released for lack of evidence.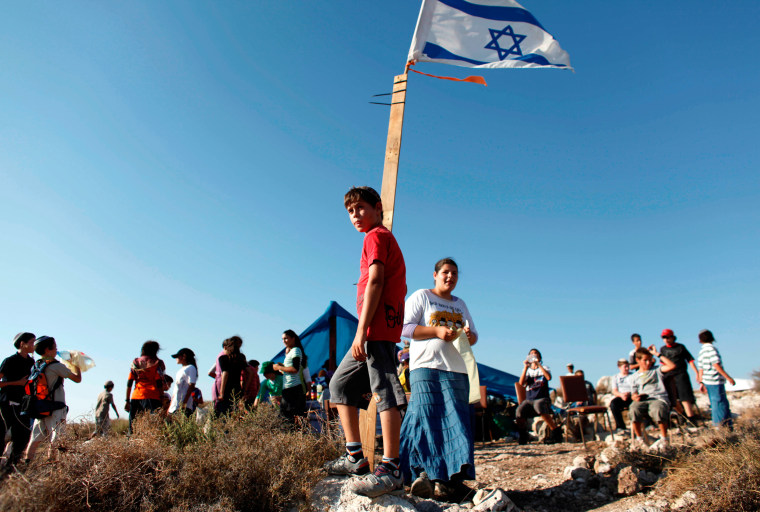 While Kariv and Alimi said security forces ought to come down harder on Jewish terrorists, Israeli authorities face widespread allegations that they treat suspected Palestinian and Arab extremists more harshly.
But a lawyer representing alleged extremists charged on Sunday said both had been mistreated in police custody.
"The indictment... represents the opening of a Pandora's box," Itamar Ben Gvir said in a statement. "My clients are innocent and were abused and tortured."