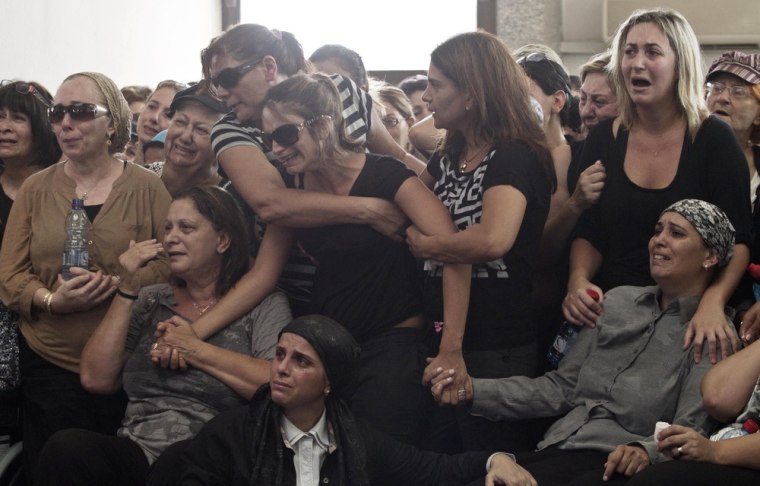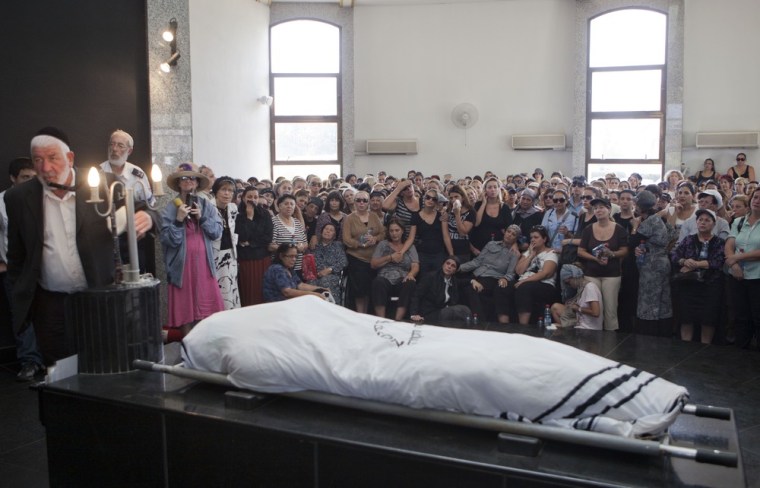 The Associated Press reports — The five Israeli victims of a bombing in Bulgaria were laid to rest in a series of funerals Friday, two days after the bloody attack on a tourist bus at a popular vacation spot set off a new round of charges aimed at Iran.
Childhood friends Itzik Kolengi, 28, and Amir Menashe, 27, were buried in Petah Tikva.
Kolengi's wife, Gilat, was injured in the attack and remains hospitalized. The couple has an infant daughter.
"I promise you that the family and I will watch forever over your wife, Gilat, and your amazing daughter, Noya, who looks exactly like you, and we'll raise her just as you would have wanted," Kolengi's brother David eulogized. Read the full story.
Related content: