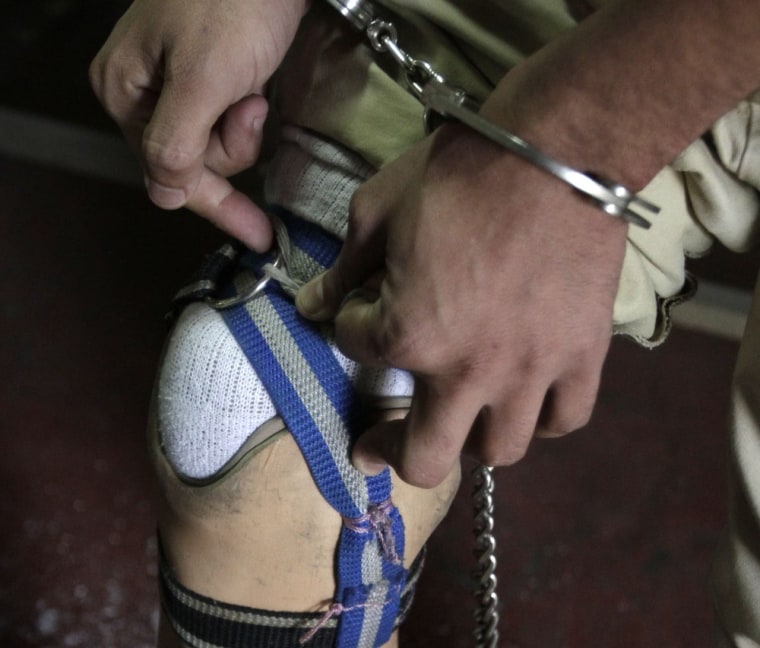 Four members of the street gang Mara Salvatrucha are having their prosthetic legs repaired or replaced on May 29 as a part of an initiative to improve their quality of life.
The plan to fit disabled gang inmates with prosthetic limbs is part of a peace process between gangs and the government, pushed by the Catholic Church.
Around 160 jailed Maras, or gang, members require prostheses for their handicaps, according to the Salvadoran Handicapped Organization.
--msnbc.com wire services contributed to this blog post