GAZA CITY, Gaza — Gaza's teeming seas once supported generations of fishermen.
Now the blockaded enclave's fishermen cannot venture into open waters without risking being detained, shot at and having their equipment confiscated. Israel, which patrols waters off of Gaza, says it is only trying to stop the smuggling weapons and explosives that will turned against its citizens.
"When we approach the 9-mile limit the Israeli cruiser attacks and fire toward us. So we go back — there is nothing we can do," fisherman Wael al-Habeel told NBC News.
"There are people who reach the limit in order to make a living," the 43-year old said. "What can they do then? They can't provide for their children so they become unemployed or do any kind of work — or they go to prison. It is a humiliation."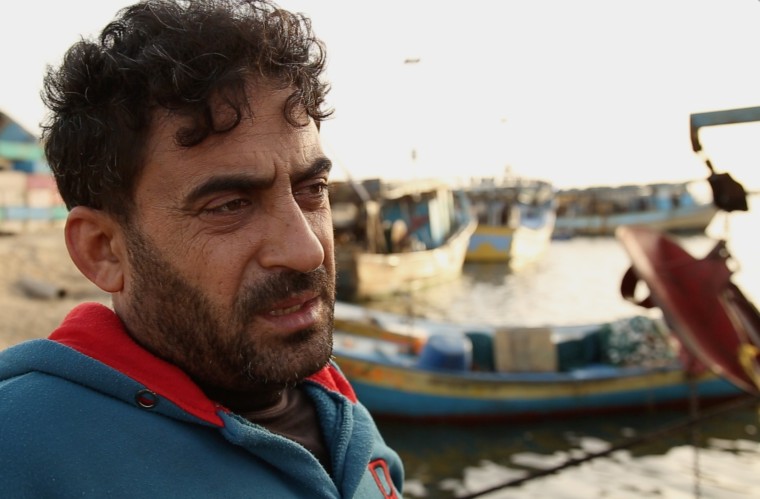 While the enclave has been under blockade since Hamas militants seized power there in 2007, pressure on its fisherman has gotten worse in the past six months, human rights activists and the fishermen's syndicate said.
The Israeli navy has arrested 65 fishermen and confiscated 26 boats since the beginning of the year, up from 34 arrests and 12 confiscations for all of 2015, according to al Mezan Center for Human Rights.
Fishermen must stay within 9 nautical miles of the coast — a limit set by Israeli authorities, who sometimes reduce it to 6 miles and sometimes even ban fishing altogether, according to rights workers and fishermen. They also say that fishermen are regularly fired on by the Israeli navy if they approach the limit.
"We've seen a growing trend of increased attempts to infiltrate via the sea, via naval routes"
"It's very difficult — mission impossible — to secure a livelihood for fishermen" who are "subjected daily to the Israelis' harassment," said al Mezan's director, Isaam Younis. "Even if they were allowed to fish in the 6 nautical miles they are subjected to harassment — shootings, confiscation of boats, which means it's banned even when it's being claimed that it's allowed to fish in that area."
Younes said actions against the fishermen amount to collective punishment, a form of retaliation imposed on a community or population as punishment for the actions of a few — a charge that is often leveled at Israel.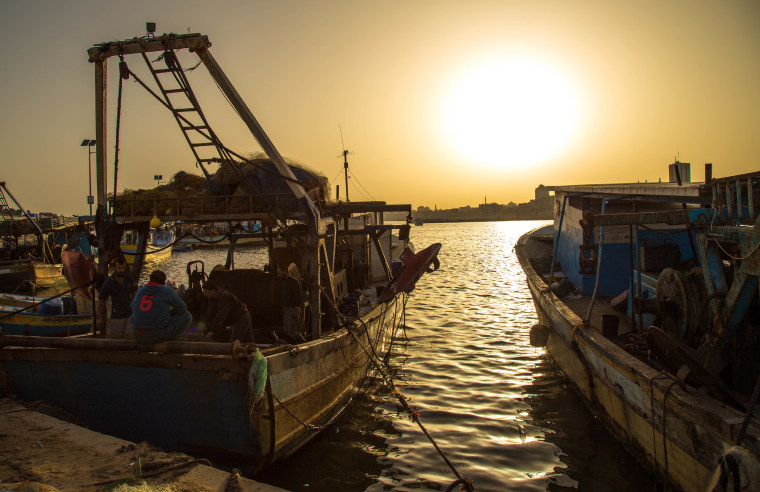 Alaa Alaasi says these days he hardly catches enough fish and shrimp to care for his family, let alone to sell on.
"We are barely making a living," Alaasi explained, saying he would need to travel at least 12 miles off the coast to fill his launches.
Under the Oslo Peace agreement signed by Israel and the Palestinians in 1994, fishing was allowed up to 12 nautical miles off the coast of Gaza. Israel captured the enclave along with the West Bank and east Jerusalem in 1967.
Talks foundered since Oslo, which was aimed at creating peace and establishing an independent Palestinian state. Israel fought three wars with the enclave after forcibly removing Jewish settlers from Gaza in 2005.
Related: Rare Rapprochement: Israel and Turkey End Six-Year Rift
"I am a fisherman following my ancestors. Today I live like a beggar."
Israel and Egypt, which has long had a tense relationship with Hamas, imposed a blockade on Gaza when the militants came to power. In the past two years Egypt has shut down border tunnels that Hamas relies on for cash and smuggled goods.
Now the Gaza coast is being used by those trying to get weapons to militants, Israeli officials said.
"We've seen a growing trend of increased attempts to infiltrate via the sea, via naval routes, both for smuggling needs and to infiltrated into Israel" since the beginning of the year, Israeli Army spokesman Peter Lerner told NBC News. "This is a trend we're seen growing and therefore requires more active operations on our behalf."
"The fishermen need to be able to fish and we need to facilitate their activities — and we do so, as long as it doesn't jeopardize Israeli security," he added.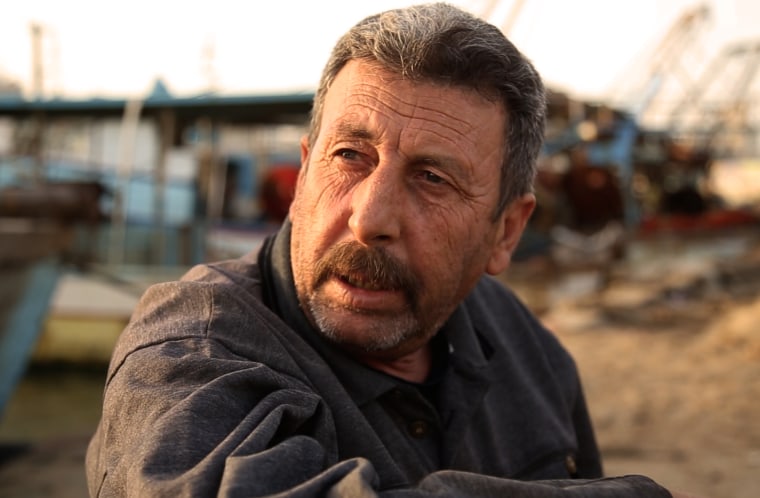 Fishermen who "deviate" from the allowed fishing zone are warned repeatedly before any action is taken, said Lerner.
Warnings did not help Osama Al-Akhasham, whose said his five-boat flotilla was destroyed during the last Israel-Gaza conflict in 2014 when the coastline was bombed.
"Do you see those fishermen?" the 60-year-old asked, pointing at other fishermen and their boats. "I used to be stronger than them, those young ones used to follow me — I was in charge of the coast."
"I am a fisherman following my ancestors," he said. "Today I live like a beggar."