What does the highest unemployment rate in the world look like? It resembles 26-year-old Khalil Abu Rezeq, who is among the two-fifths of Palestinians in Gaza who are jobless, and running out of hope.
"I wake every morning and log onto Facebook looking for any jobs. I can't even make $100 a month," the married father-of-one told NBC News. "We've had wars ever since I was a child, and we are suffering from lack of work and from the blockade."
According to a World Bank report being presented to donors on Wednesday, the enclave with a population of just under 2 million is believed to have the world's highest unemployment rate. Israel's land, air and sea blockade as well as last year's war has pushed this to a record high of 43 percent in 2014, the international financial institution stated in the strongly worded document. Youth unemployment, meanwhile, stands at more than 60 percent.
"The human costs of Gaza's economic malaise are enormous," the World Bank said. "If it were compared to that of other economies, unemployment in Gaza would be the highest in the world." The enclave was "tremendously damaged by repeated armed conflicts, the blockade and internal divide," it added.
Joblessness is a problem but so is poverty, despite the fact that nearly 80 percent of Gaza's residents receive some sort of aid, according to the World Bank.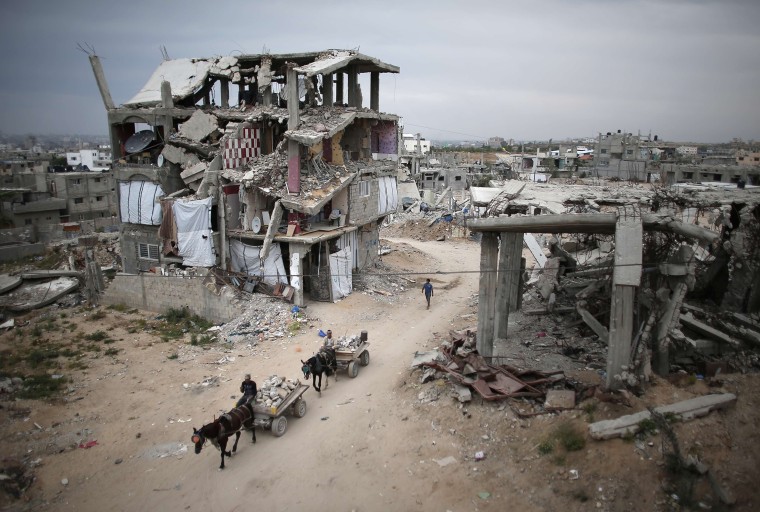 Numbers "fail to portray the degree of suffering of Gaza's citizens due to poor electricity and water and sewerage availability, war-related psychological trauma, limited movement, and other adverse effects of wars and the blockade," the statement added.
In October 2014, neighboring Egypt closed the Rafah border crossing with Gaza, cutting off vital supplies and commerce and making matters even worse for residents of the enclave.
Whatever is responsible, hardship creates desperation.
Atta Yusef, a 24-year-old graduate in social work says that nothing he does makes a difference and all he wants to do is find a way out of the enclave.
"We have no future, no work, no hope. I stay indoors all day and never leave my house since I have no money," he said. And by house he means the tent his family has had to live in since their home was destroyed in Israeli bombing during last summer's war.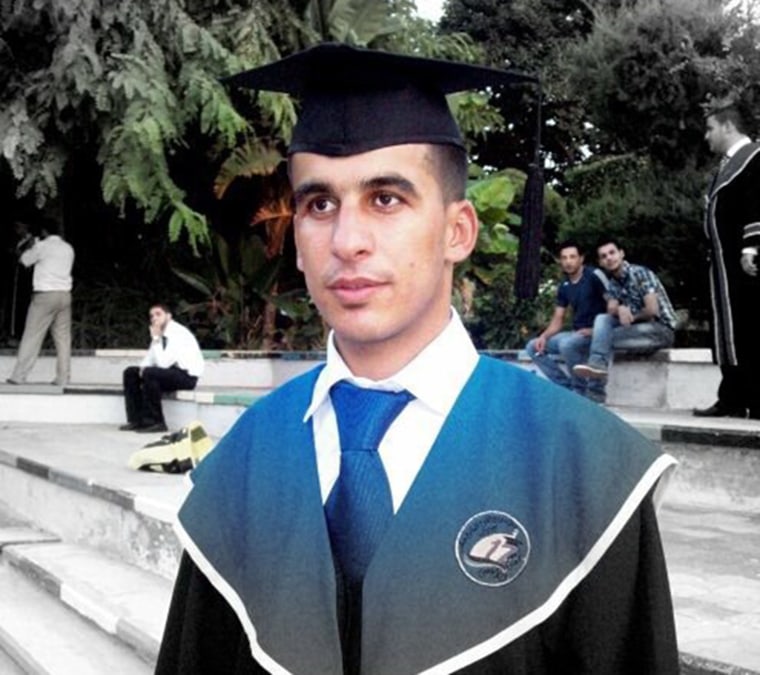 Israel acknowledged the horrific situation for Gazans, who are trapped in the 6.8 mile by 32 mile strip of land on the Mediterranean coast, but denied it was responsible.
"The report presents a catastrophic situation in Gaza and we are not arguing with these facts," Emmanuel Nahshon, a spokesman for Israel's foreign ministry told NBC News. "But we categorically deny the conclusions which found Israel as responsible for this situation. The full responsibility lies solely with Hamas which turned the citizens of Gaza into hostages."
Islamist militant group Hamas, which Israel, the U.S. and European Union classify as a terrorist organization, has ruled Gaza since winning elections in 2006.
Israel has attacked Gaza three times since then, and blames Hamas for the bouts of rocket fire from the territory. According to the U.N., 2,205 Palestinians and 71 Israelis (including 66 soldiers) and one foreign national in Israel were killed in the 2014 conflict.
"Israel never planned to hurt Gazans but we have a duty to protect our citizens. The only reason why citizens were hurt was because the Hamas put them in the front lines as human shields," Nahshon added.
Hamas, meanwhile, blames for the dire conditions in Gaza on Israel but also its Palestinian rivals, the Palestinian Authority.
"The occupation is responsible for the economic conditions in Gaza," Hamas spokesman Samy Abu Zuhri told NBC News. "The Palestinian Authority also have apart of the responsibility [because] it did not exercise any real role to end the siege on Gaza."
Who is responsible doesn't really matter to Yusef, who does not support Hamas but feels trapped nonetheless.
"The unemployment rate is so high that even when I find a job there are so many people trying to get that one job," he said.
He says he has postponed his planned wedding and is looking instead for ways to smuggle himself out of the enclave. Meanwhile, he makes money when he can by working on construction sites.
Despite seeing no improvement in their lives around then, some Gazans like Abu Rezek manage to cling to hope.
"I decided to go back and study for a [master's] degree since I'm hopeful that this will find me work as a teacher or translator," he said. "There is no other choice living in Gaza, we must be hopeful."