The Secretary of Defense and the Chairman of the Joint Chiefs told members of Congress on Thursday that the Russians are responsible for bombing the aid convoy en route to Aleppo earlier this week.
The "Russians are responsible for this strike whether they conducted it or not because they associated themselves with the Syrian regime," Defense Secretary Ash Carter told members of the Senate Armed Services committee during a hearing on Thursday.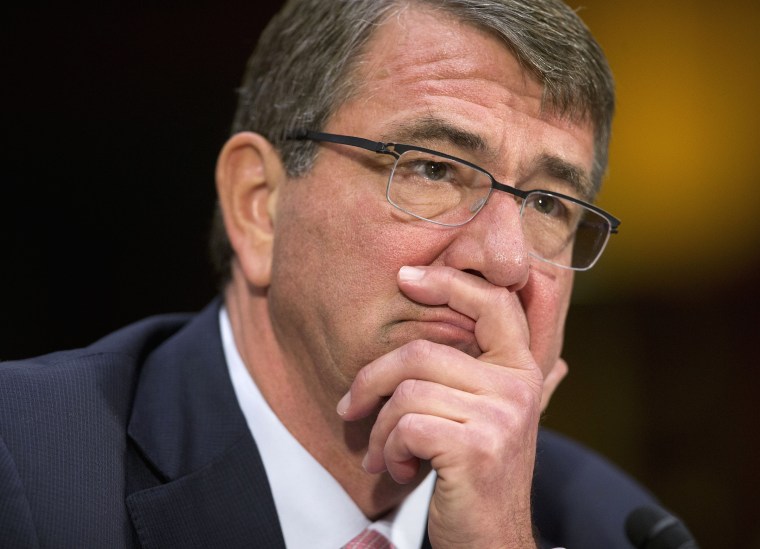 General Joe Dunford said there were two Russian aircraft in the area at the time and there were also regime aircraft, and despite the fact he does not know who actually dropped the bombs, "it is the Russians who are responsible."
Related: Syria Crisis: Aid Convoy in Uram al-Kubra Near Aleppo Is Hit by Airstrikes
"There is no doubt in my mind that the Russians are responsible," he said adding, "we just don't know whose aircraft dropped the bombs."
Dunford called the attack "an unacceptable atrocity."
The Defense leaders' comments are the latest salvo in a round of blame-laying following the deadly attacks. On Tuesday the United Nations suspended all aid convoys in Syria after more than 20 people were killed in an airstrike which hit aid trucks. The Red Cross called the assault an "attack on humanity."
Three defense officials told NBC News the Russian aircraft were Su-24s. However, Dunford made no mention of that during his testimony on Thursday.
White House deputy national security adviser Ben Rhodes on Tuesday said the administration holds Russia responsible. The Russian Defense Ministry rejected the assertion and says they weren't behind the attacks on the convoy.
"Russian warplanes did not plan and did not deliver any airstrikes in the area of Urum al-Kubra," a spokesman told NBC News via email, referring to the town near Aleppo where the convoy was hit. "They were not in the area at all."
Lt. Gen. Igor Konashenkov then claimed a U.S. Predator drone appeared in the area minutes before the incident — an assertion U.S. defense officials flatly denied.
"Unlike the chairman of the Joint Chiefs of Staff of the U.S. Armed Forces, we do have the 'facts', that is, data of objective control of the aerial situation in Aleppo on Sept. 19," Konashenkov said in a statement. "And these facts unequivocally confirm the presence of an American unmanned fighting air vehicle Predator, launched from the Incirlik air base, in the area of the convoy's passing by Urum al-Kubra."
On Wednesday, Secretary of State Kerry argued for salvaging a cease-fire deal brokered by the U.S. and Russia in spite of a string of violations.
Related: Kerry on Syria: Feels Like I'm in 'Parallel Universe' to Russia's Lavrov
During earlier questioning Dunford also said that he does not believe it is a good idea to share intelligence with the Russians and that the "US military role will not include intelligence sharing with the Russians."