General Motors said Wednesday it has been forced to stop operating in Venezuela after one of its plants was illegally seized by local authorities.
The seizure, in the country's industrial hub of Valencia, comes amid a deepening economic and political crisis that has sparked weeks of deadly street protests.
General Motors Venezolana, GM's local subsidiary, did not provide any details about the seizure, other than to say the facility "was unexpectedly taken by authorities, preventing normal operations." It said other assets, "such as vehicles," had also been stripped from the site.
The company said it "strongly rejects the arbitrary measures taken by the authorities and will vigorously take all legal actions, within and outside of Venezuela, to defend its rights."
Venezuela's Information Ministry did not immediately comment, according to Reuters.
Announcing "immediate cessation of its operations in the country," GM accused local officials of causing "irreparable damage" to the company and its 2,678 workers and 79 dealers in the country. GM said it would pay separation benefits "as far as the authorities permit."
Despite the drastic action, the company added that it was "confident that justice will eventually be served, and looks forward to continue leading the Venezuelan market."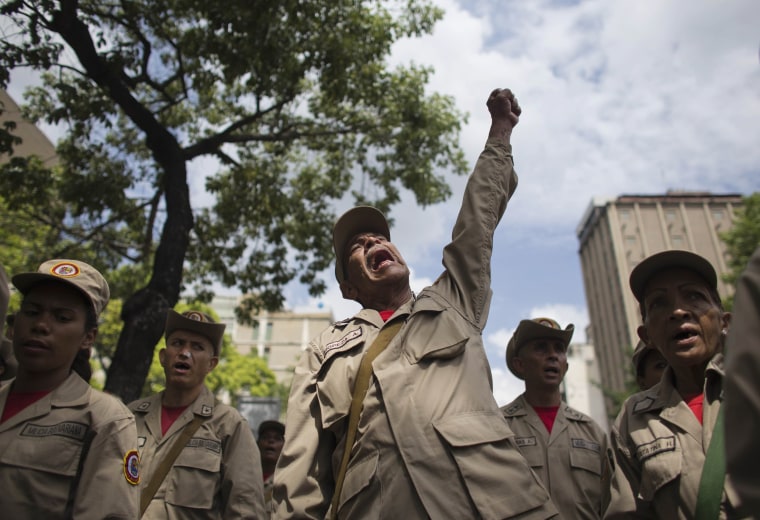 A Country in Crisis
Venezuela finds itself in a volatile state of economic and political crisis, partly because of a failure to deal with the collapse in global oil prices in 2014.
Triple-digit inflation and shortages of supplies mean long lines and bare shelves at stores across the country. Many people are suffering from a lack of food, water, medicine and other essentials.
On top of this, protests flared three weeks ago after the country's Supreme Court tried to strip the opposition-controlled parliament of its powers — a move that would have given almost complete control to President Nicolas Maduro, according to his opponents.
The court's decision was later reversed, but not before people took to the streets demanding elections they believe would remove their increasingly dictatorial government.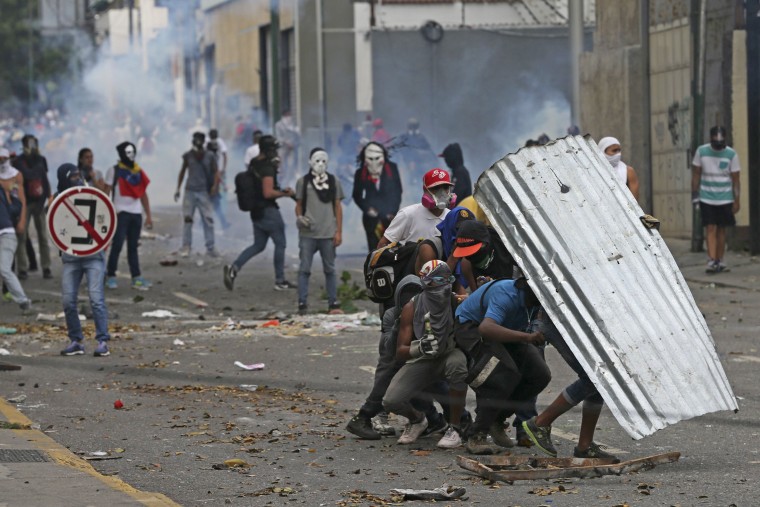 The demonstrators have been met with force, with police using tear gas and rubber bullets in an authoritative attempt to quell the unrest. Two people were killed and hundreds were arrested during clashes Wednesday. This brought the death toll to at least seven during the past three weeks.
"We are concerned that the government of Maduro is violating its own constitution and is not allowing the opposition to have their voices heard, nor allowing them to organize in ways that expresses the views of the Venezuelan people," Secretary of State Rex Tillerson told reporters including The Associated Press on Wednesday.
Venezuela's car industry has been in freefall, hit by a lack of raw materials stemming from complex currency controls and stagnant local production, and many plants are barely producing at all.
Venezuela's government has taken over factories in the past. In 2014 the government announced the "temporary" takeover of two plants belonging to U.S. cleaning products maker Clorox Co which had left the country.