MAINZ, Germany — Gender equality could get a green light — literally — in the western German city of Dortmund. Politicians from the environmental Greens party and the Social Democrats are hoping to introduce a "gender quota" for crosswalk lights and replace half of the city's male-shaped signals lights with female forms.
The little men lighting up crosswalk signals in Germany have achieved cult status in the country, and the "Ampelmannchen" — or "Traffic Light Men" adopted from former East Germany — decorate t-shirts, coffee mugs and umbrellas. "Given the popularity of the icon, we thought it would be time to introduce traffic light girls and traffic light women," Martina Mueller, from the Greens Party in Dortmund, told NBC News.
One model for a female replacement light — with pigtails and a skirt — already has drawn some fire on social media. And the move also has drawn criticism from some in the small city who argue replacing the traffic lights would be a waste of money. "We only want to replace broken traffic lights with new female icons to support gender equality, but do not intend to invest money in a city wide replacement," Mueller insisted.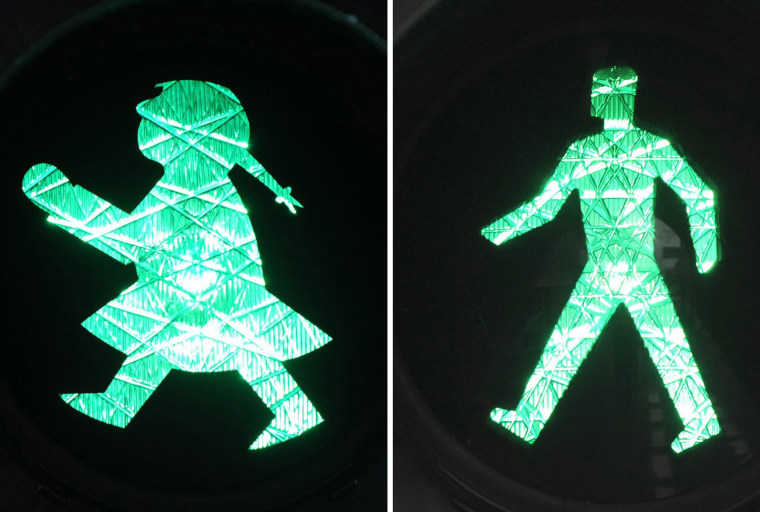 — Andy Eckardt