MAINZ, Germany — German investigators have raided an Islamic cultural center after receiving intelligence that a group of four, possibly-armed foreign nationals tried to meet arms dealers, officials told NBC News on Friday.
The raid in the northern city of Bremen last Saturday was part of a wider terror alert issued by local officials across the city. Police said in a statement a day later that there had been a "danger of a terrorist attack."
German news magazine FOCUS reported Friday that the raid was prompted by a "heavily-armed four-man terror commando [cell] from France" attempting to make contact with local Islamists. The alert was downgraded Tuesday after two suspects were arrested but later released and no weapons were found at the cultural center. Officials did not provide any more information concerning the four foreign nationals mentioned Friday.
Silke Noltensmeier, spokeswoman for the Bremen prosecutor's office, confirmed that the raid "followed information from intelligence services that a foreign group of four, possibly armed, were believed to have tried to meet up with two arms dealers in the city." The Paris prosecutor's office said it was not aware of any French involvement in the suspected plot and said it had not been contacted by German authorities.
Meanwhile, Germany's interior minister Thomas de Maizière told Germany's public broadcaster ZDF Thursday night that the number of jihadis who have traveled from Germany to Iraq and Syria stood at 650, putting the country in the same league as other European countries. At the end of last year that number was 600, according to Germany's domestic intelligence agency.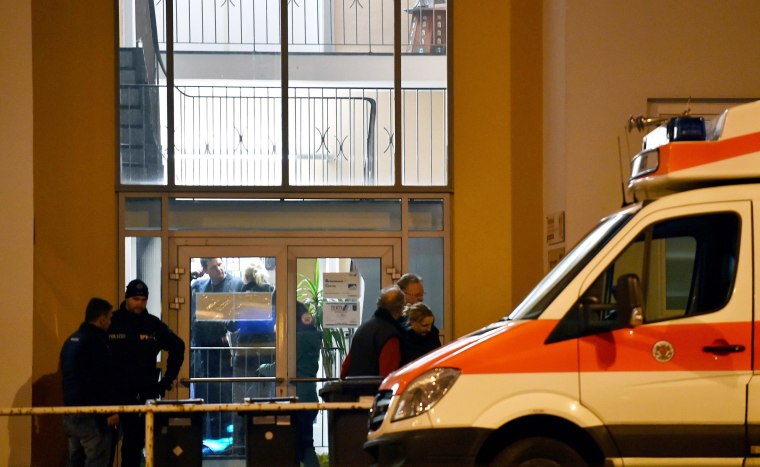 — Andy Eckardt and Nancy Ing
NBC News' Nancy Ing reported from Paris.