A German "murder" victim has been found alive and well in Dusseldorf more than 30 years after her disappearance.
Petra Pazsitka's 1984 disappearance triggered a massive police search when the then-24-year-old student in Braunschweig was reported missing after failing to show up at her brother's birthday.
Investigators sought help from a popular crime show in 1985 — "Aktenzeichen XY" — and police said they were acting "on the assumption of a murder crime," according to a recent statement. A suspect in the rape and murder of a 14-year-old girl from the same area confessed to Pazsitka's murder but a body was never found, according to Joachim Grande, a spokesman for the police in Braunschweig.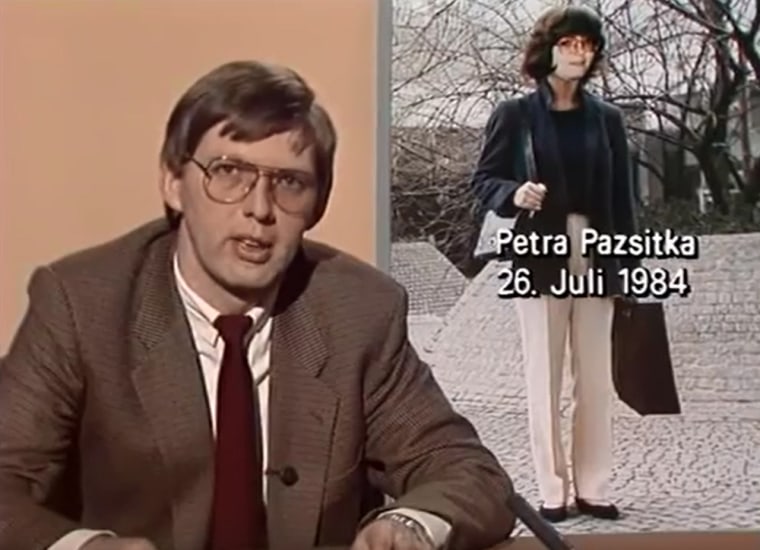 The cold case was officially closed in 1989 — but heated up again two weeks ago when police in the western German city of Düsseldorf were called to reports of a burglary.
The woman who reported the burglary initially identified herself as "Mrs. Schneider" but when asked for identification confessed that she was Pazsitka, according to Düsseldorf police spokesman Andre Hartwich.
Pazsitka, now 55, told police she had been living without any official documents under a false name in several German cities for the past three decades, Grande said.
"She did not even have a bank account and paid all her bills cash," Grande said, adding that Pazsitka appeared to have been making a small income through illicit work.
According to Grande, Pazsitka would not elaborate on why she was living under a false name or why she disappeared in the first place, saying only that the woman had said family issues were not behind her disappearance.
"Her father passed away a few years ago, but her brother and mother were in shock and tears when they heard the news," the police spokesman said.
However, Grande said Pazsitka has stated she does not want contact with her family or the public. Pazsitka's family has asked police to deliver a letter to her in hopes of one day reuniting, he added.