MAINZ, Germany — For more than a century, grape-growing villages in southern Germany have bestowed the title of "wine queen" on local women who are chosen to serve as ambassadors for the area's produce.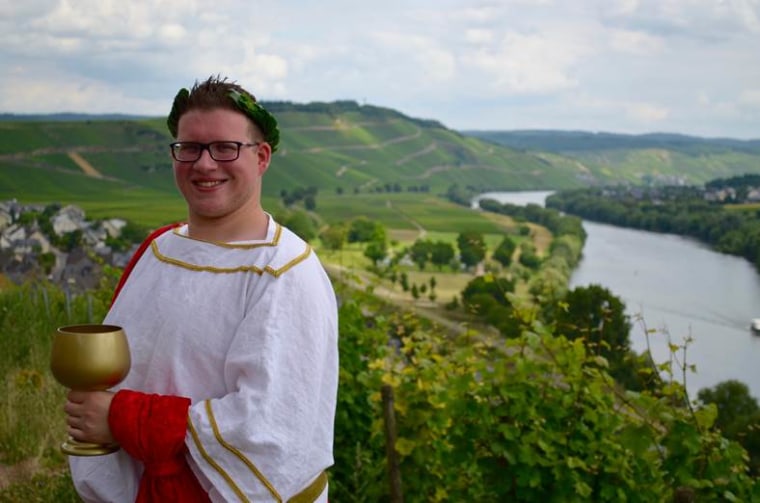 But what happens when no one in town wants to wear the traditional dirndl and crown at local wine festivals?
The Moselle River town of Kesten — with its 350 inhabitants — decided to swap in a laurel wreath and Roman dress after electing Sven Finke to the role.
"After the present wine queen already added a third year to her duties because they could not find a successor, I jokingly said that I would take the wine queen job," the 24-year-old law student told NBC News.
Little did he know that locals would take his offer seriously and that he would find himself in class with female wine experts during this summer's wine queen seminars.
Finke was officially crowned as "Bacchus Castanidi" on Friday night, a name that relates to the god of winemaking, harvest, ritual madness and ecstasy in Roman mythology.
Related: Refugee Is Crowned 'Wine Queen' in Germany
He is "the first male representative in this part of the Moselle region" — and is tasked with representing the "conservative" town which is home to 25 wineries, Finke said.
Finke's role follows the nomination of a transsexual woman in 2013 and the crowning of a Syrian refugee, who became the city of Trier's wine queen earlier this month.