MAINZ, Germany — Two German teens have been arrested on suspicion of plotting an Islamist attack on a public building, law enforcement officials said Friday.
The 15 and 17-year-old were detained in the city of Mannheim and county of Aschaffenburg in the southwest of the country, officials said. They are suspected of planning an Islamist attack within the next two months.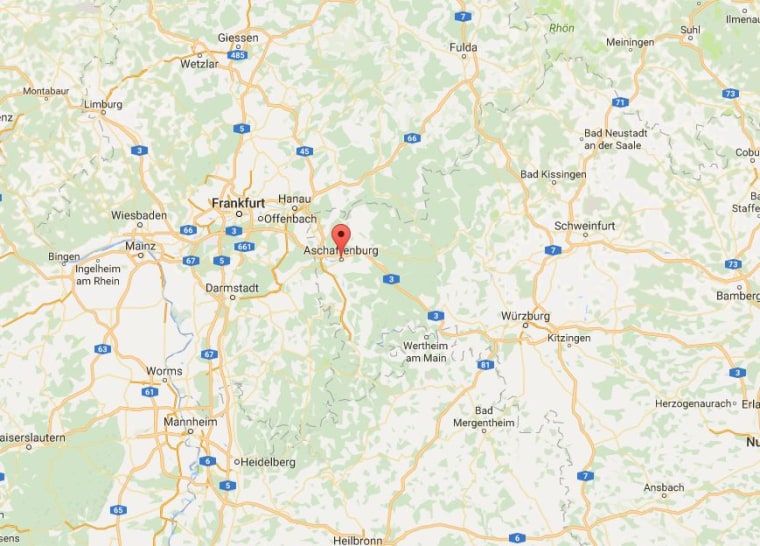 Prosecutors would not release personal details about the suspects other than to confirm they were both born in Germany. Authorities also did not detail the exact nature of the target, other than to say it was a public building.
The teens were planning an "Islamist-motivated attack on a public installation in the county of Aschaffenburg," for which they were hoping to obtain firearms, according to prosecutors in Karlsruhe and state police in Baden-Wuerttemberg.
Investigators found Islamist propaganda, ISIS flags and electronic data storage devices, as well as cellphones in the suspects' apartments, according to a statement. Firearms were not found, it added.
There no evidence that the suspects were ready to implement any attack immediately.
But a spokesman for prosecutors in Karlsruhe told NBC News that the suspects had already identified their target, the type of operation and were planning to act within the next two months.
Related link: First Jihadi Foreign Fighter Jailed in Germany