FRANKFURT, Germany — Eighteen people were feared dead Monday after a bus carrying a group of seniors crashed into a truck on a freeway in Germany and burst into flames.
Thirty people were injured in the early-morning crash, some seriously, while 18 still considered missing "are believed to have died on the burning bus," police said in a statement.
Some 200 emergency crews were at the scene and helicopters whisked away the injured to nearby hospitals. Simple wooden caskets were wheeled in for the remains recovered from the blackened, twisted wreckage of the bus.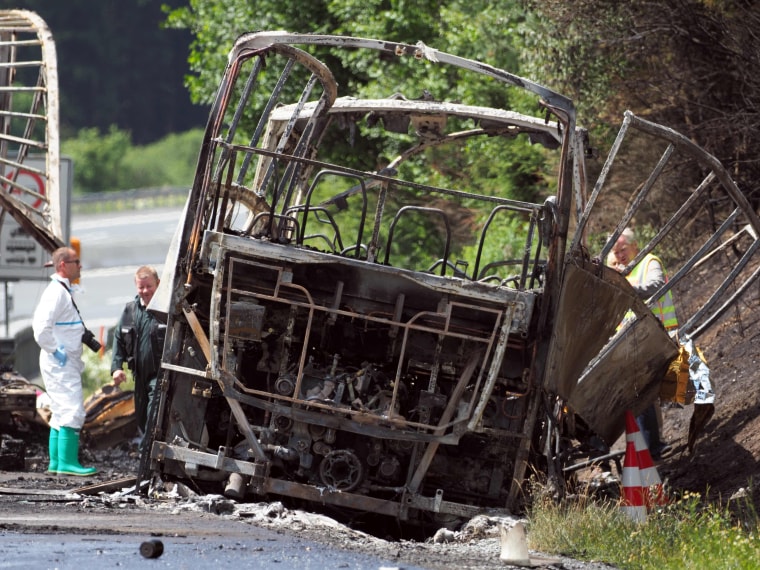 German Chancellor Angela Merkel thanked the emergency crews involved and sent the government's transport minister, Alexander Dobrindt, to the scene.
"Our thoughts are with the families of the victims and we wish all those who were injured a speedy recovery," she said.
The accident took place around 7 a.m. when the bus rear-ended the trailer-truck at the end of a traffic jam on the A9 highway near Muenchberg in Bavaria, not far from the Czech border.
Two drivers and 46 passengers were on the bus, Brandenstein said, adding it was not known if the person driving the bus among the dead or injured.
Police said the group on the bus was seniors from Saxony in eastern Germany.