German Chancellor Angela Merkel wants to team up with France to establish Europe's own communications network — and avoid surveillance snooping by America.
After last year's reports revealing that the U.S. was mass surveying Germany and other areas of the world — and Germany's attempts to form a "no-spy" agreement with Washington came up empty — Merkel is looking for a way out of the National Security Agency entanglement.
Merkel's own cellphone was reportedly monitored by American spies.
She said Saturday that she plans to discuss how to avoid passing emails and other data through the U.S. when she meets with French President Francois Holland on Wednesday in Paris.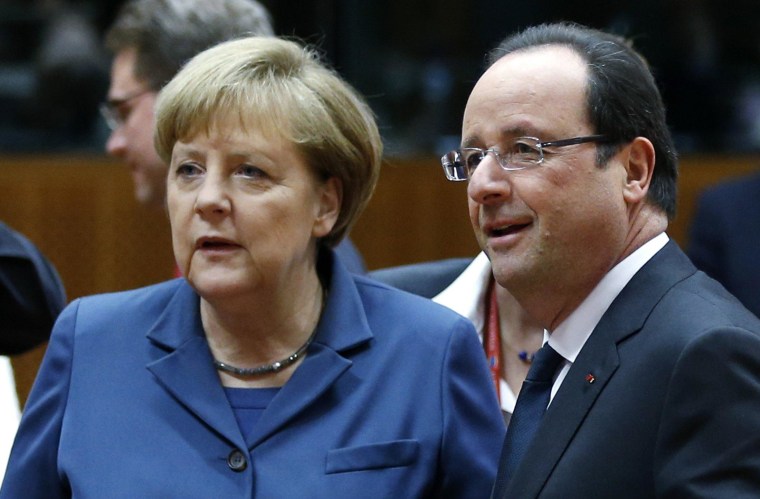 "Above all, we'll talk about European providers that offer security for our citizens, so that one shouldn't have to send emails and other information across the Atlantic," Merkel said on her weekly podcast, according to Reuters. "Rather one could build up a communication network inside Europe."
Germany has long been sensitive to the topic of surveillance given their history, when citizen surveillance was overly practiced during the time of the Berlin Wall. Now, being the member state with the most stable economy in the European Union, Merkel is seeking to ally with other bordering nations to gain support for German values.
Reuters contributed to this report.